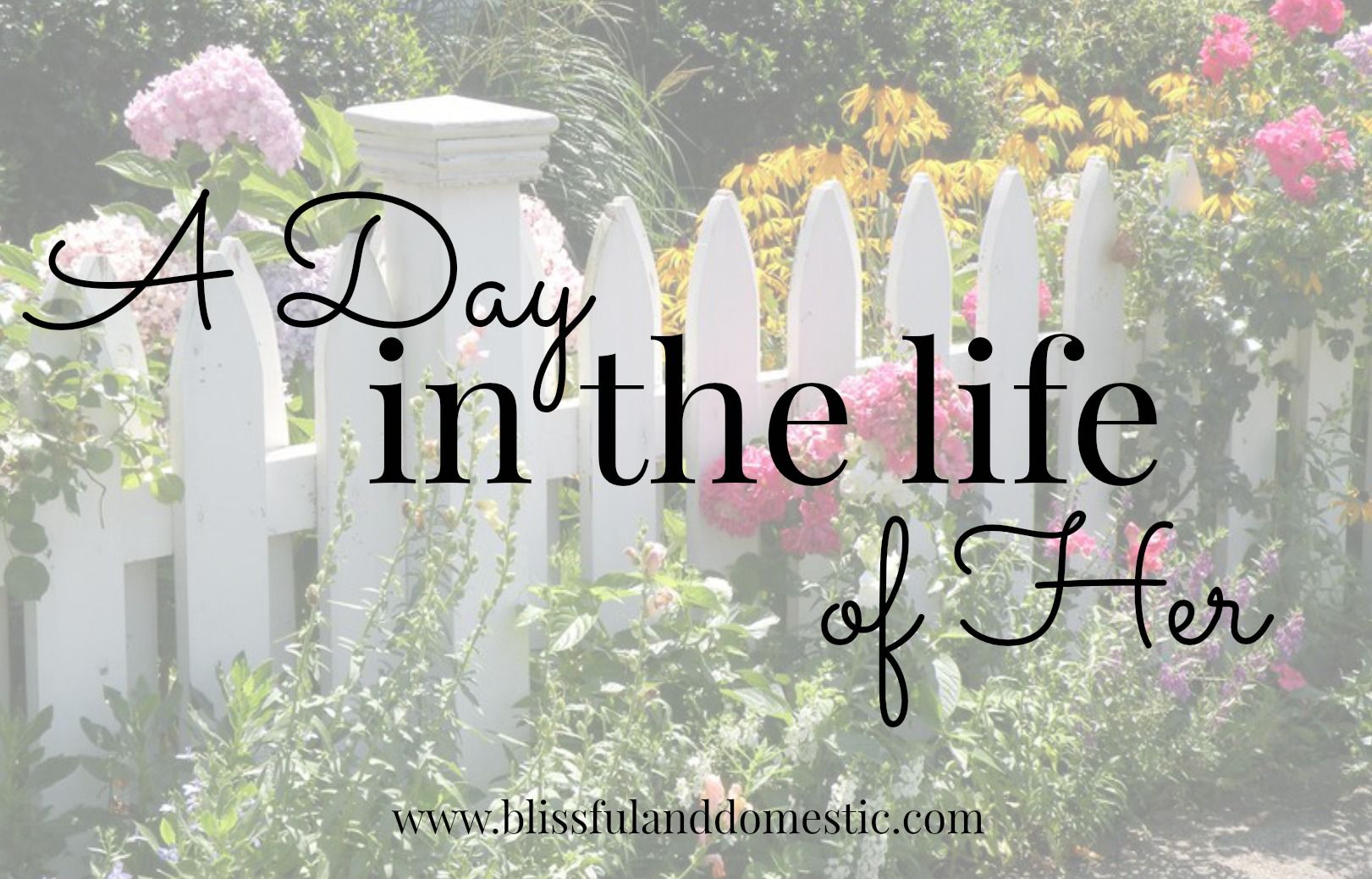 Good Morning Lovelies! Today you are invited to spend a day in the life of her.
You know that gal who you might think has it all together. The mama who seems to do it all. Well guess what? She doesn't. Let's fight those lies. This new series is an effort to get rid of the "super mom" image that we all make for ourselves in our heads. It is a

time to inspire one another even more. We do not have to always have it together to be good moms, wives, and women in sisterhood!
I have invited some wonderful women to share their story with us and to be real with y'all. They will share their struggles, their victories, their frustrations, their joys, and everything in between. It may not be glamorous, but it is real and real is absolutely beautiful
Come walk a bit in the shoes of another....
------------------------------
When Danielle asked for volunteers for her series, "A Day in the Life of Her", I was completely stoked. I jumped at the chance! I absolutely LOVE Danielle and her blog, but to be honest reality came crashing in and I realized it would make me vulnerable
, which is the whole point of the series,

and I don't do vulnerable. Only lately I have become tired...tired of the pretense game and tired of worrying about being vulnerable....So on my Facebook account I've been posting some pictures, REAL pictures with no make up, house a wreck, and mountains of laundry to be put away, but it was all worth it to spend time with this little.
He is turning 9 and full of energy and spunk. It was a day spent with trying on football gear because he is growing so much, just as God intended him to, that none of his stuff fits from last year. We spent the day with Daddy meeting us at the sports store, getting him fitted, and then having a mommy and son lunch date. We came home and played cards and football. Yes, I choose to do a "fun" day for us, but hold on friends here is why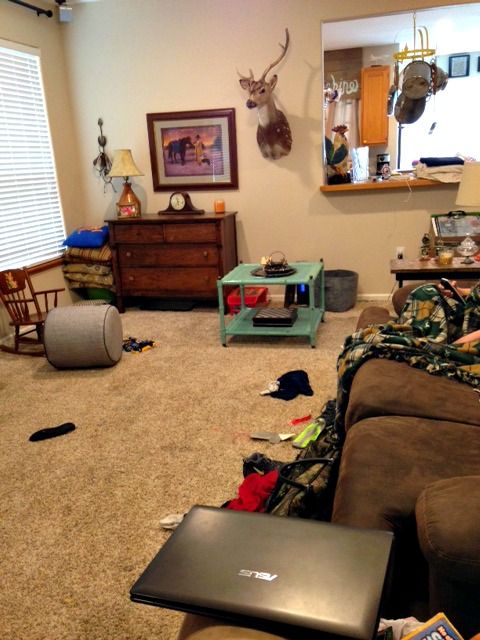 Yep that's the living room before we left and after we came home. Before I use to be worried about the mess, but I learned that its ok and we can't be Supermom. Will it or did it get picked up? Yes of course! That night it did, but not before I said 'stop the pretense' to myself. I would have cleaned and tidied it up before taking a pic, but I am keeping it real for all of you ladies.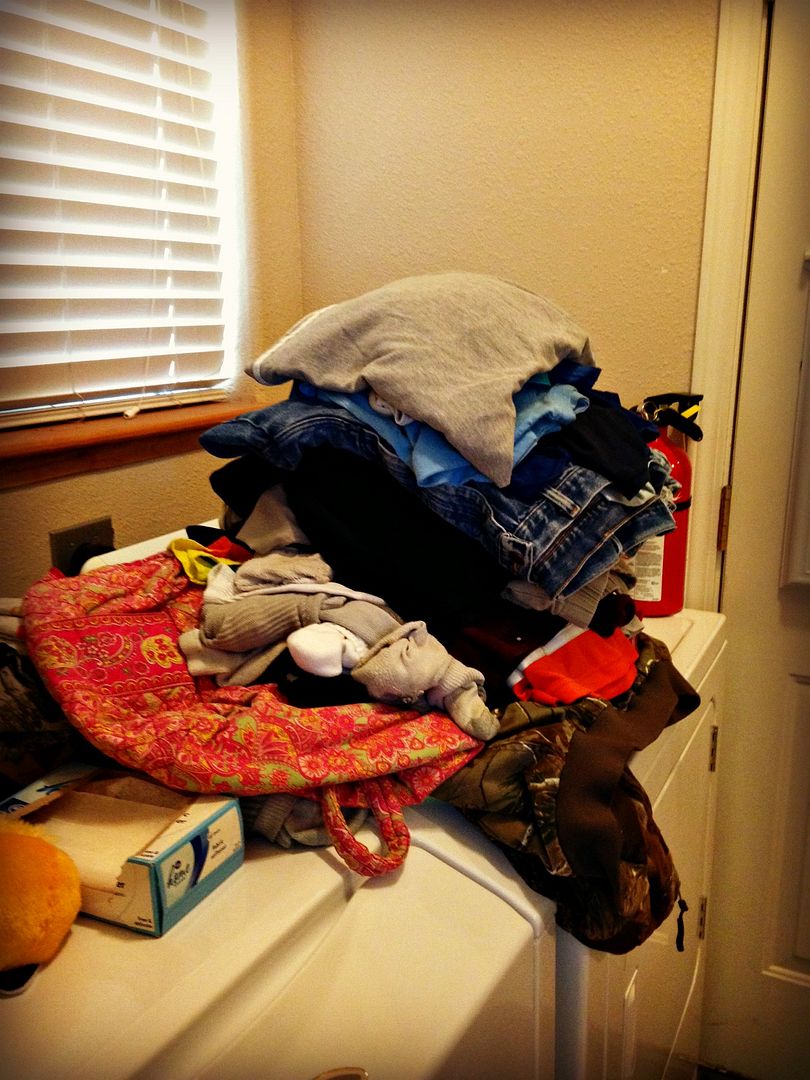 Mt. Putaway Laundry is my nemesis! This is a GREAT day, where laundry is concerned, and I'm being completely truthful and honest. I'm trying to get better, step by step (yes I still sing it from that 90's evening sitcom with Susan Sommers every time I use that phrase), but I'm learning that practice makes progress (thank you Michelle Duggar, yes I love her and always will no matter what anyone says). The clothes are now washed and it's not Mt. Washmore (thank you flylady).
Now all this would drive my momma insane, but that's ok! I learned a long time ago I have one way, my momma has another, and my sister yet another. What we need to do is encourage one another, whatever their way may be, and not have pretenses. I've missed out on so many friendships because I wouldn't invite people to my house because it wasn't 'good' enough. So ladies and gents, load up your pictures on Facebook (or whatever social media you use) and don't edit them, whether you're a spic and span person or not. We're all different and it's ok, let's embrace it and one another!
Michelle
----------------------------------
Well said Michelle. Encouragement is key to strengthening one another.
Thank you for all you shared today. You rock! You can find Michelle on
Instagram
and her
blog
!
Find more
"A Day in The Life of Her" posts
HERE
If you would like to be a part of the "A Day in The Life of Her" series,
shoot me an email. I'd love to have you!
blissful_and_domestic@yahoo.com
XO Danielle






Don't forget to subscribe to my YouTube Channel!