This shop is part of a social shopper marketing insight campaign with Pollinate Media Group® and Del Monte, but all my opinions are my own. #pmedia #DelMonteBTS
http://my-disclosur.es/OBsstV
"
Oh my goodness y'all! Can you believe we are starting a new school year? My mama heart is breaking right now I swear! Well I don't really swear...cause swearing is bad...but you know what I mean. Seriously where did the time fly? I could have sworn yesterday they were my little red heads, who still were watching Wonder Pets and learning their ABC's. They were just entering preschool and then I blinked. Now they are starting fourth grade! We need to outlaw blinking. Blinking should not be allowed. It makes the years fly by far too quickly. Are we agreed? Good.
We are entering our fifth year of homeschool...I can't believe I just wrote that. I started when Keagan was just in preschool and we have continued on. Libby is entering fourth grade with her brother this year. She is a smartie, so we teach her at the same level as her brother (It also helps this mama with lessons planning). Over the past few weeks I have been organizing and gearing up for a new year. With the start of the new year means saying goodbye to summer. We had so much fun this summer. Swimming, playing, staying up way too late, and oh yeah did I saw swimming? We have had a blast and although I am a bit hesitant to start a new year (I always am a bit apprehensive..it is a big job teaching two little ones), I know that the Lord is guiding me in our studies and will help us thrive throughout this year.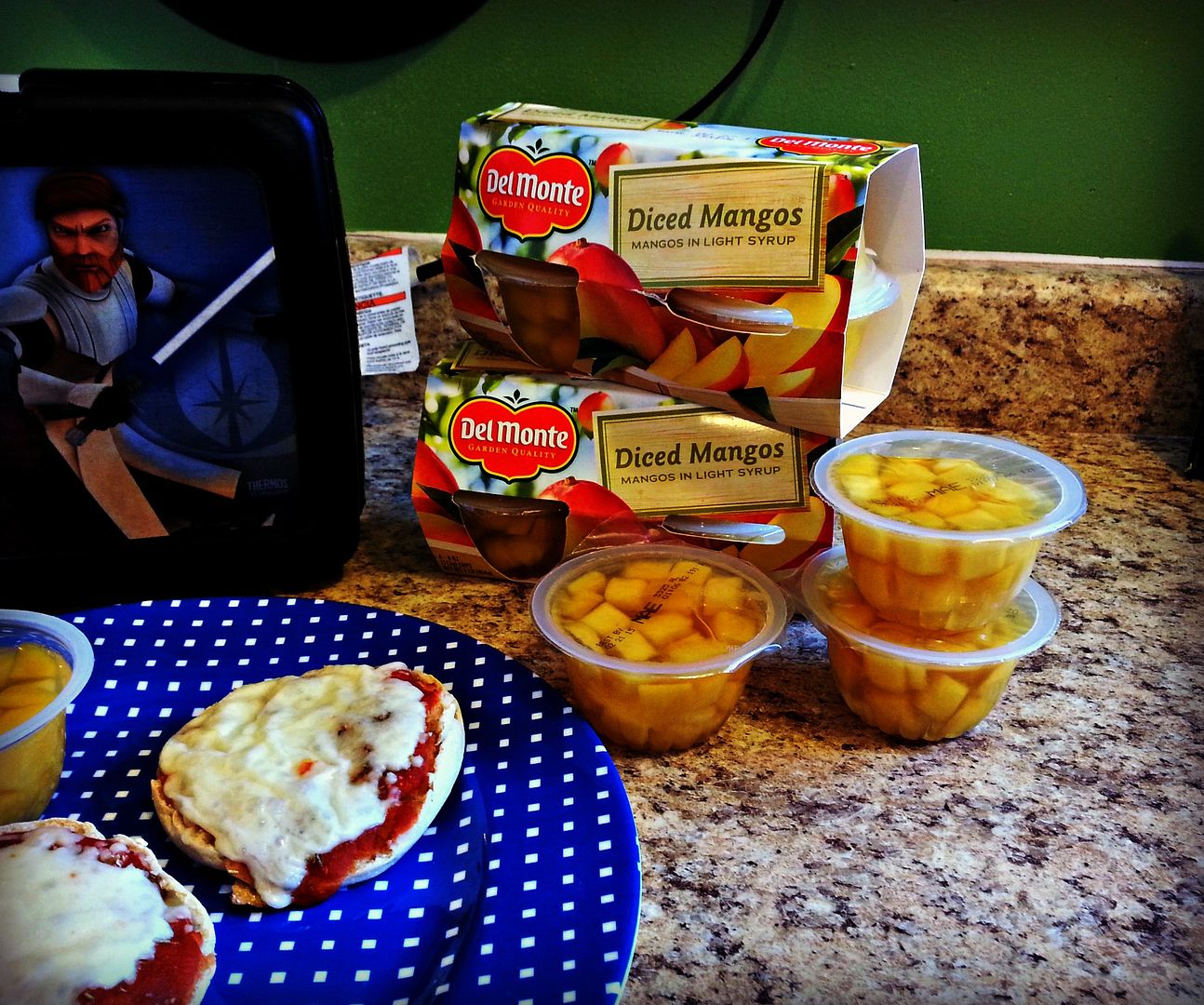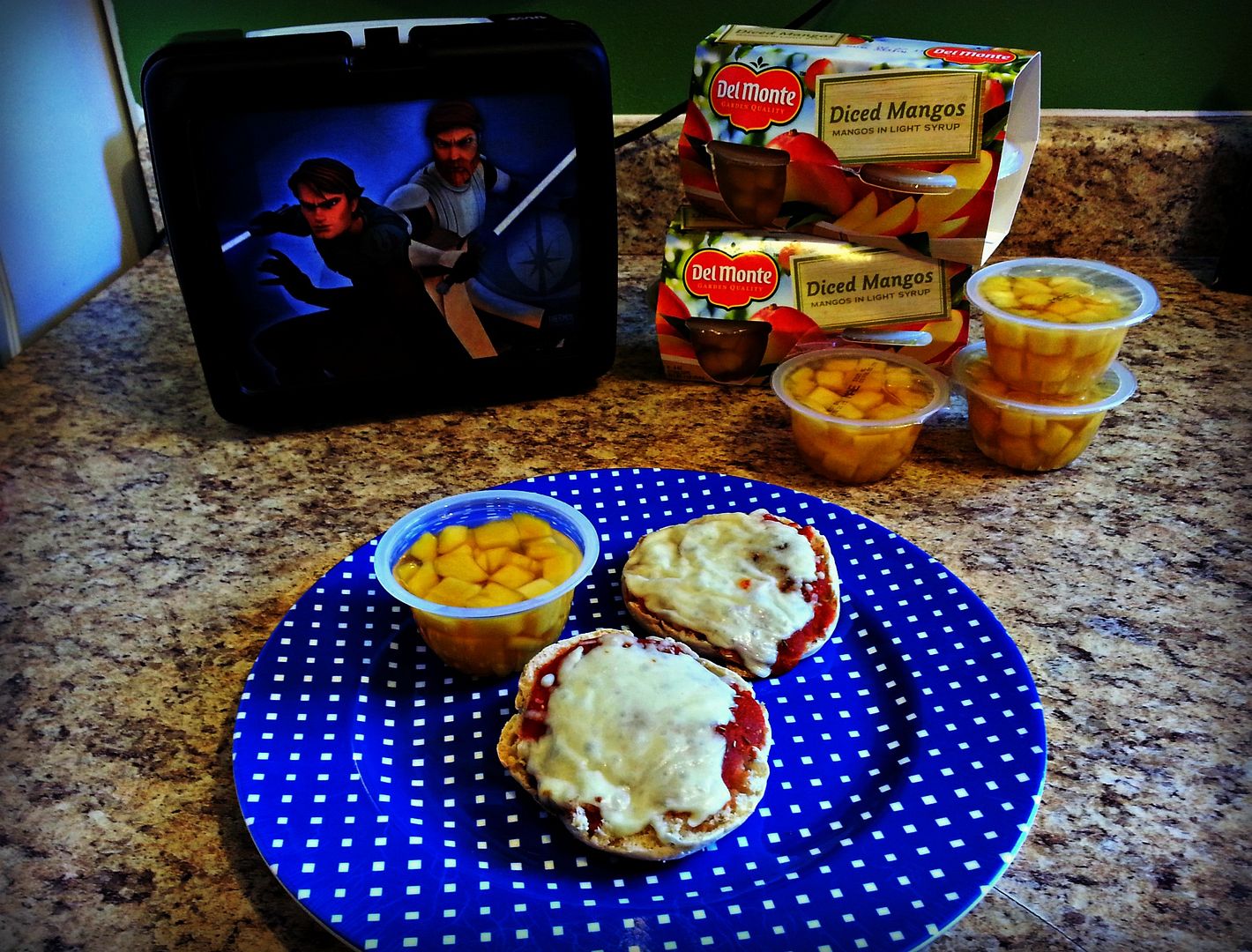 As we planned for a new year, I wanted to get new pictures of the kids. I love candid shots, so I dressed my munchkins up in their finest
(church attire)
and snapped a few. I then took my pictures down to Wal-Mart to get them developed. Right now
SELECT
Wal-Mart Stores are offering a free Back-to-School Photo from August 1-September 13, while supplies last. I posted about it
HERE
too. Using your phone or SD memory card, you can develop a photo to frame in your house. I have mine in a magnet frame on my fridge. I love seeing those little freckled faces. I also love that my picture was FREE. That word always makes me smile :) Along with my free picture, I was able to get a $1 off coupon for
Del Monte
Fruit Cups (I love these things...oh and the kids do too). I used my coupon at my local Wal-Mart Super Store and stocked up on some yummy fruit cups for those littles of mine.
These cute little cups are perfect for snacks or to throw into a lunch box. Our favorite are the diced mangos! Oh my heck are they delicious!!
These are a perfect healthy addition to any school lunch. Although we homeschool, my kids still love to pack a lunch in their lunch boxes (we found these lunch boxes on clearance a few years ago and they come in handy when we do field trips and picnics at the park).
For packed lunches we love to have a yummy
Del Monte
Fruit cup, a bottle of water, and our favorite right now is a simple English muffin pizza. Spread some leftover pasta sauce on a toasted English muffin, add your favorite toppings, and microwave for one minute. So simple, your little can make it themselves. Pack in a Tupperware for them to eat later at school. Easy peasy and it saves you money while you use up those pesky leftovers in the fridge.
Keep lunch simple and yummy by adding Del Monte fruit cups. Combine your shopping with your coupon and save even more on your children's favorite fruit cup. They come in a variety of flavors too!
How are you feeling about back to school ladies? I want ot hear your back to school thoughts. :)
XO Danielle






Don't forget to subscribe to my YouTube Channel!