Good Morning Lovelies! If you follow me on
instagram
, then you probably know I am in full planning mode for our next school term. We are year round homeschoolers, which means we do school all year long, taking breaks throughout the year. We just finished our first full year of doing school this way and it has been such a blessing to our family. I love the freedom it offers us. When doctor appointments or field trip opportunities come up, I don't stress, since I know I plan for these days when school doesn't happen. It also helped me when we took about a month off after
my dear brother
passed away in November and a bit more time in March when I had
a miscarriage
. That was a very difficult time for me, so we only did a little each day. We kept a simple schedule, since that is what I could handle at the time. I am thankful I was able to have that luxury to grieve in my own time. I am ready for a fresh start though. I am ready for a new school year.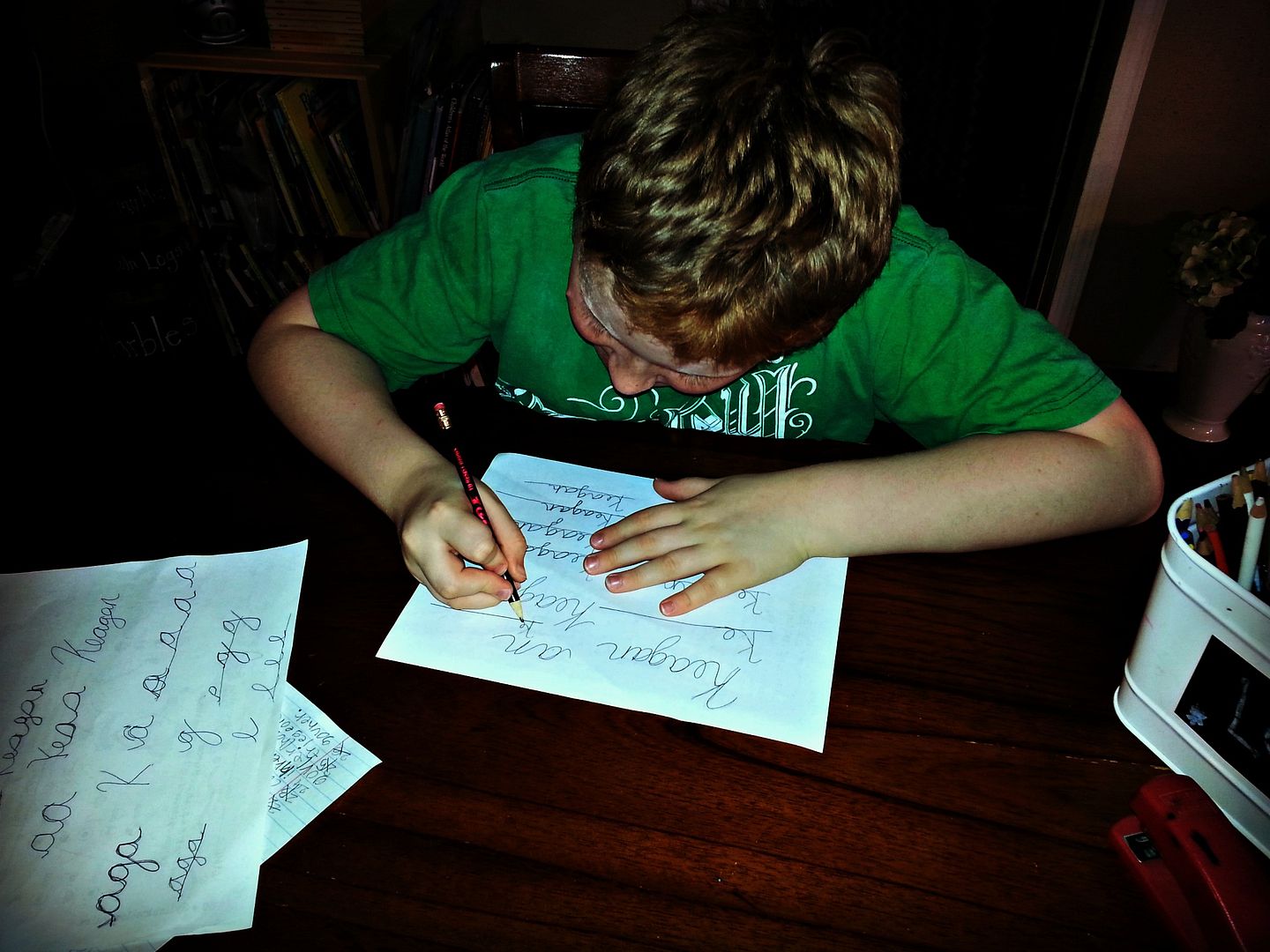 I've decided to continue schooling year round. My red heads finished their last unit of third grade study on Monday, so now we are ready to head into fourth grade study.
Those littles are ready for new challenges and some fun units of study. I recently asked them each to make a list of the things they want to learn this next year. Science, sewing, Percy Jackson, American Girl, History of Native Americans, and experiments made the list. It was fun to have a starting off point for my planning. I lesson plan a unit at a time, which means I plan for about 4-6 weeks at a time. This helps me be accountable and organized in everything we are doing.
Our first unit we will be reading Mr. Popper's Penguins and doing a lot of science study on Antarctica, Penguins, other Arctic animals, and such. The books have been requested from the library, the papers have been printed off, and now I just have to finish up a few last minute details. We start again on August 11. I am excited and they are too:)
I want to keep a better record or diary of the things we do in homeschool, so I hope I will be better at journaling what we do this up coming year. I know you all liked when I shared our
Muggie Maggie
unit and then I was lame and didn't do very much after that with sharing. I am keeping my fingers crossed that I will be better at it this year and that our lessons will make it onto the blog to give you a bit of inspiration as well.
All the homeschoolers out there, what are you doing to gear up for a new school year? I'd love to visit any posts you've written or favorite blogs. Leave the links in the comments below.
XO Danielle






Don't forget to subscribe to my YouTube Channel!