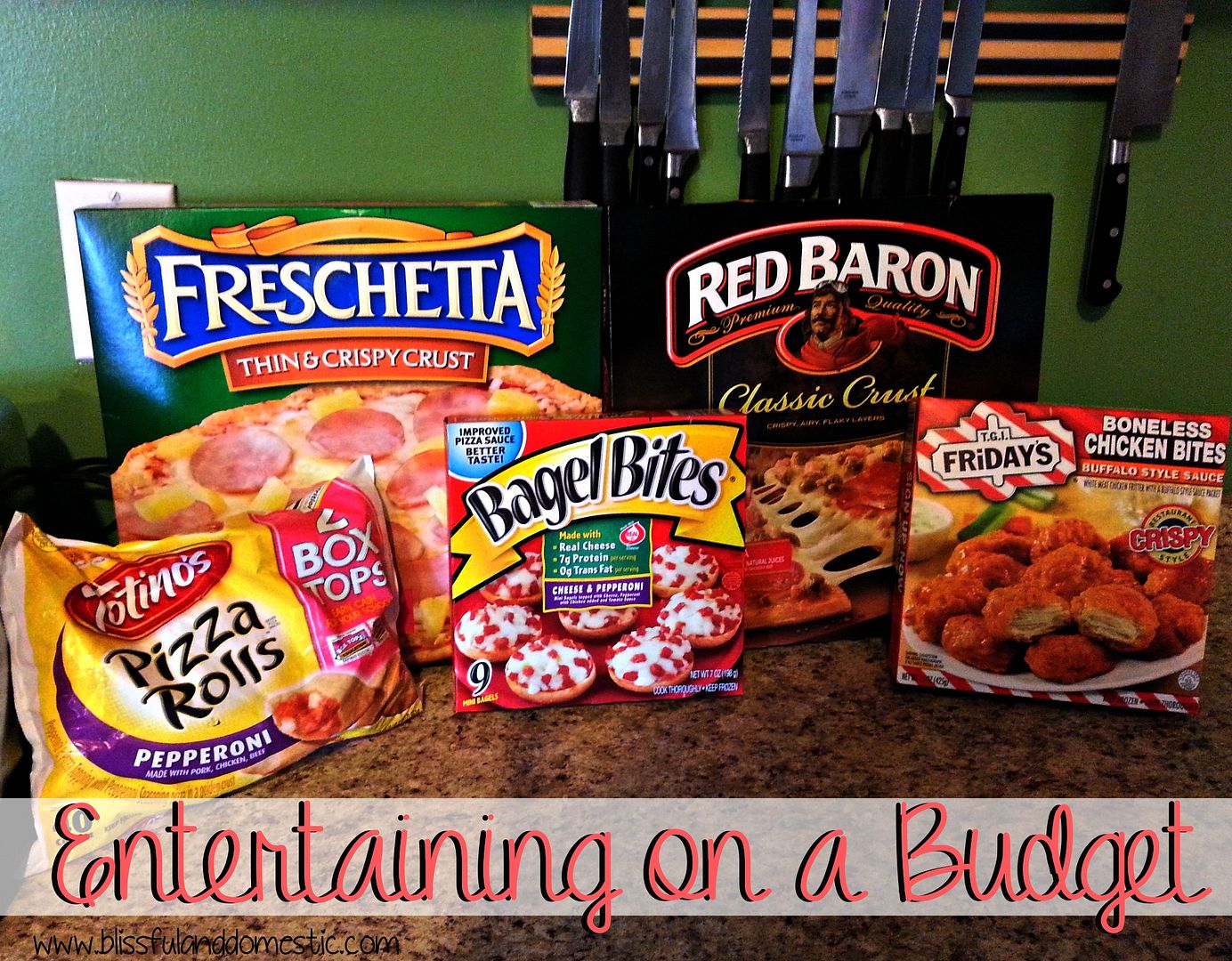 Afternoon lovelies! Today I am sharing a few quick tips on how to entertain on a budget with freshly frozen foods. With summer soon coming to an end, I know we are all trying to get our last few BBQ's and family get togethers planned, so everyone gets a little extra time together before school is back in session.
I don't want to get into a big fresh vs frozen debate. What I do want to say though, is that there are frozen alternatives that can have great benefits. Remember everyone is at a different level of frugalness and cooking, so we must be kind to one another and share encouraging ideas:) Some of the benefits of frozen foods is that frozen foods are ready when you are. Life gets chaotic, so sometimes having something you can quickly pull out means saving a crazy day. When we use a frozen favorite, I love to add in fresh ingredients. Just last night we had a rice and chicken stir fry. It was a veggie pack I had gotten from the store. I looked into my fridge and saw I had mushrooms, tofu, and tomatoes to use up. I chopped up those fresh ingredients and threw them into my frozen favorite. Think outside the box and see how you can spruce up your frozen favorite, then invite some loved ones over to share the meal! Nothing is better than good conversation over a yummy meal:)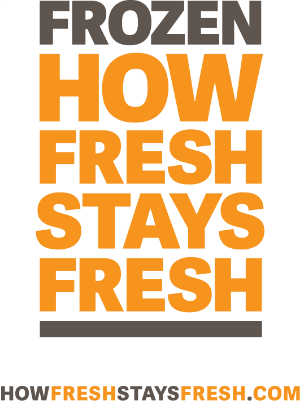 Some other ways to save on entertaining are below...
In our family there are a lot of mouths to feed when everyone gets together. One way to help in feeding everyone, is doing your get together pot luck style. This prevents one person from being responsible for all the food and the cost of throwing the family get together. We do this all the time! The person hosting decides on a main dish, while the rest of us bring side dishes and appetizers to go with. We do this for the holidays as well, which really helps when everyone is trying to pinch a pennies around Christmas time. Whether you do it homemade (like this yummy coleslaw) or you buy something frozen, you can have a fun time with that family of yours and not break the bank.
When buying food, decide how much you want to spend. If I know about a get together in advance, then I am able to plan head with my grocery shopping. If I don't know till a few days before (Wagasky's don't always plan things in advance. Haha!) then I use whatever I have on hand. No use spending extra money, when you have yummy food already in your pantry and freezer. If you are able to go out and purchase something, then set a budget. I know I keep using that B word, but budgeting is essential. If you want to serve a yummy treat your family will enjoy, then budget for it.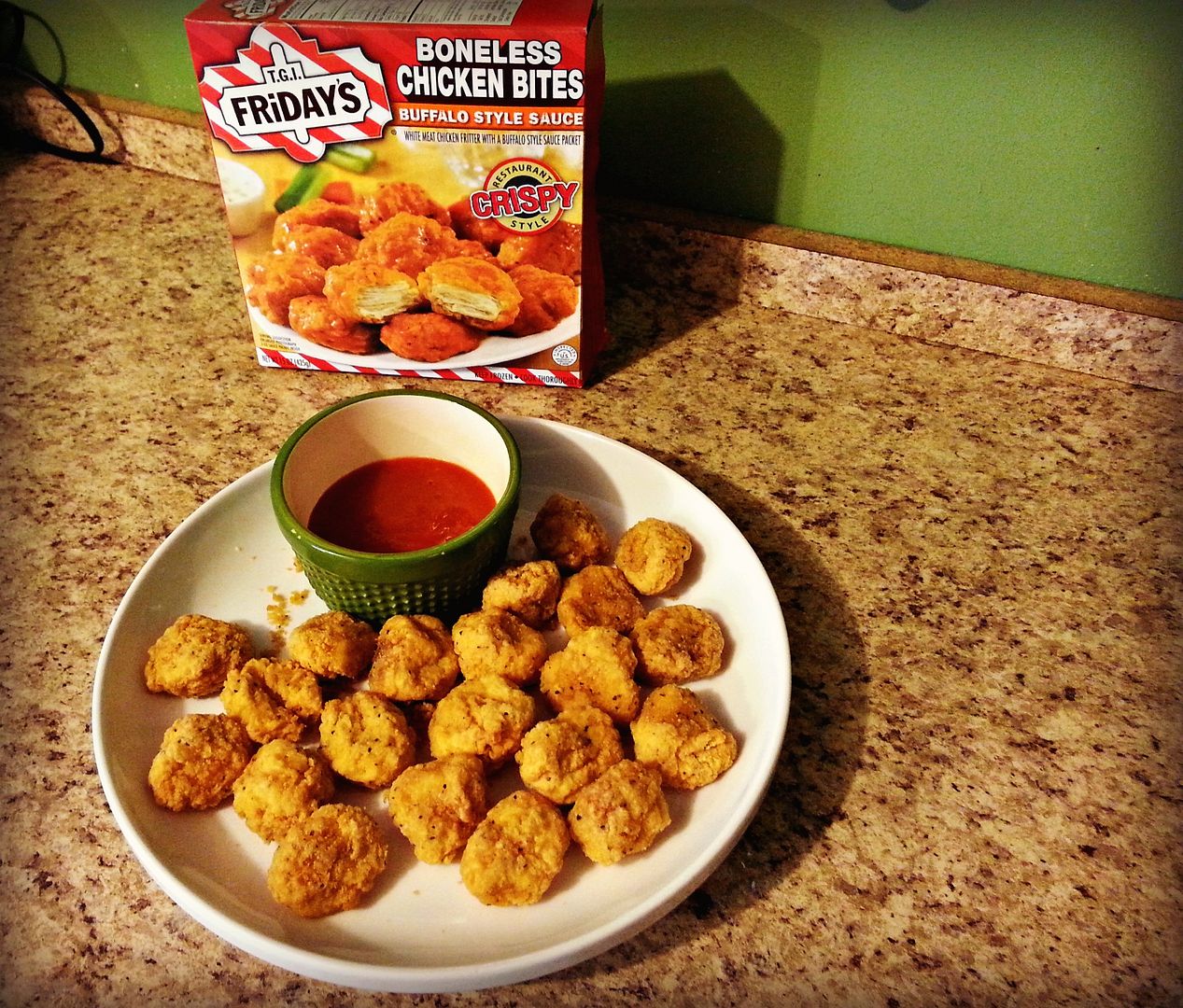 TGI Friday's Buffalo Chicken Bites are a favorite of my Hubby's, one he only gets on special occasions (he likes to dip his in the sauce instead of tossing the chicken in the sauce. He is a rebel!) I think he asks for get togethers, just so he can have these! Haha! The kids love the Bagel Bites and Totino Rolls. They are the perfect size for little hands and they come in a variety of pizza flavors. Pepperoni is their favorite for playdates with friends.

Oh and are you wondering what my favorite is? Well pizza of course. I can't get enough of the childhood favorites...mac and cheese, hot dogs, applesauce, pizza. My taste buds didn't progress past 8 years old:) Whether you make the pizza yourself or snag a Red Baron one from the store (We love their classic crust), you can cut it into small squares and have a great pizza side dish. You can also get these pizzas cheaper than that $5 fast food kind, so if making pizza from scratch is not your thing, know that there is an alternative. You can still save your family money by not eating out, but have a healthy meal as well. Add some fruit and a salad to your meal and you're golden! Pizza is always a must for us on family night movie night.


When shopping for food to entertain with, look for sales. All of my items purchased above I was able to find on sale. I also combined coupons for ultimate savings. Having a few appetizers/side dishes in my freezer help when I am not able to make something from scratch for a get together. It gives me a bit of grace and lately I need that grace.
Just like in my last frozen food post, I encourage you to not be so hard on yourself. We all want the best for our family. We want to feed them healthy meals made with love. Whatever your coking level is, there is a way to do just that on a budget. Have a few frozen favorites in your freezer for those days when life gets crazy. We are Mamas and our lives are busy. Sometimes that life can be crazy hectic. Having a saving grace in your freezer, for when those unexpected family get togethers happen, will be a life saver! I am speaking from personal experience here. I am not perfect. I do not always have perfectly made meals. Sometimes I bring freshly baked rolls to a holiday gathering and sometimes I scan my freezer for a quick side dish I can make.
Either way, remember that family get togethers are about being together as a family. Never forget that. It is the most important part! Enjoy good food together and don't forget to laugh. Laughing is key folks:)
How do you all save, when entertaining family and friends?






Don't forget to subscribe to my YouTube Channel!