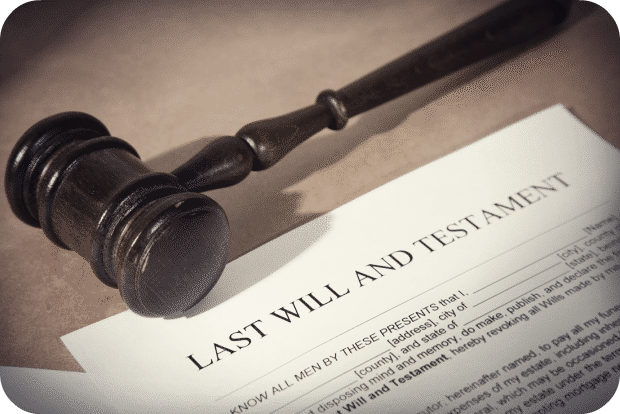 picture from here

This is a guest post by Jordan Elkington


Even the most harmonious family relationships can be tested when a will is read out and the legacy is not as expected amongst some of the beneficiaries.
It was your life and your money so the goal must surely be to get your loved ones to accept and respect your last wishes. You would not be alone in worrying about how to convey your final requests in a way that doesn't upset anyone.
Here are some tips and advice on how to create a will that has the ability to leave a loving legacy.
No time like the present
Procrastination can be very costly when it comes to sorting out your will. It is absolutely essential to understand that there is a definite
need to plan a will
and have your final wishes set out in a legal document before you die.
Not making a will
at all can potentially mean that your last wishes and instructions are not carried out after you are gone and it is also highly advisable to ensure that you have created a will whilst you are of sound mind.
Contesting a will
One of the most common reasons for someone contesting a will is if they believe that the contents were not written while the deceased was actually in a fit state of mind to understand or know what they were saying.
Distressing as it is to consider, but some of us do sadly lose our faculties in later life. This is why your will should be written at a point where there can be no argument that you did not know what you were instructing to happen and who you wanted to benefit from your legacy after you have gone.
Create a powerful deterrent
There is a possibility that you can include a no contest clause in your will.
This clause is also referred to as an
in terrorem clause
and it allows you to stipulate that if anyone challenges your will in court, that person could be excluded from being a beneficiary from your estate.
The threat of being cut out of the will if you try to raise objections in court is a powerful deterrent and could be a way of ensuring that there are no protracted arguments over your legacy.
Keep loved ones informed
You might want to create a few surprises for your family on your deathbed and it is certainly not unheard of for families to be shocked at how little or how much money their relative actually had.
The sensible course of action if possible, would be to keep loved ones who are getting something from your will, informed about what you are leaving to them. This can help to clarify the contents of the will when it is read out and if your loved ones know specific details of your assets beforehand, they can get matters resolved more quickly.
Always under review
Our circumstances will probably change throughout our life and this often means that our final wishes might need to be altered to reflect these changes.
If you wrote your will some time ago, you may now have grandchildren that you would like to leave something to and you might even have changed your partner or got divorced.
Sound advice would be to review your will every now and arrange for any changes to be noted by having the document updated and witnessed.
If you follow some of these tips and make sure that you have a current will that is up to date and accurate. It should help to avoid any arguments when your loved ones are informed of your final wishes.
-Jordan
Jordan Elkington volunteers at her town senior center twice a week.
She also likes to write, and enjoys helping seniors and their families live better lives.
Thanks Jordan! I think this is something we all need to do, but don't always think about. Thank you for sharing it with us today:)
XO Danielle






Don't forget to subscribe to my YouTube Channel!