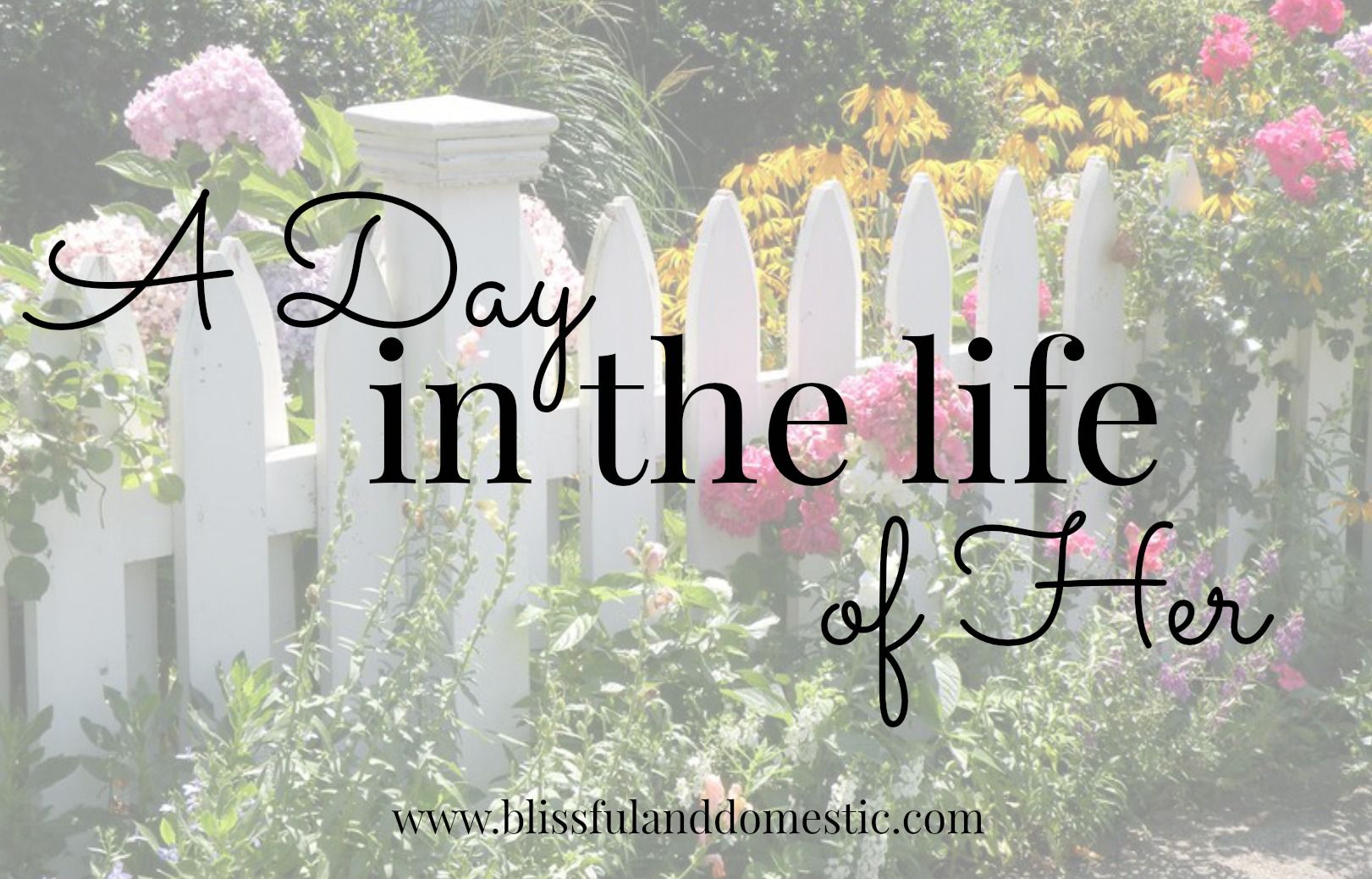 Good Morning Lovelies! Today you are invited to spend a day in the life of her.
You know that gal who you might think has it all together. The mama who seems to do it all. Well guess what? She doesn't. Let's fight those lies. This new series is an effort to get rid of the "super mom" image that we all make for ourselves in our heads. It is a

time to inspire one another even more. We do not have to always have it together to be good moms, wives, and women in sisterhood!
I have invited some wonderful women to share their story with us and to be real with y'all. They will share their struggles, their victories, their frustrations, their joys, and everything in between. It may not be glamorous, but it is real and real is absolutely beautiful
Come walk a bit in the shoes of another....
------------------------------
Find more A Day in The Life of Her HERE

If you would like to be a part of the "A Day in The Life of Her" series,
shoot me an email. I'd love to have you!

blissful_and_domestic@yahoo.com

XO Danielle






Don't forget to subscribe to my YouTube Channel!