Hi there lovelies! I know that many of you mamas are back to school with those littles and are looking for a healthy treat to round out those lunch boxes. Today I decided it was time for me to share another of my family's favorite cookie recipe. This one is perfect to toss into any lunch and it's healthy too!
Whether we are adding it as a treat after lunch or a fun snack for the afternoon, we love to whip up a batch of yummy cookies. My family likes to go egg-less and throw in a bit of flax seed and raisins when we're making cookies. Going egg-less is a great way to stretch your eggs a bit further. These things are getting expensive, so when I can throw in a puree or a bit of flax seed as an egg substitute in a recipe, I jump at the chance. Adding flax seed also gives your cookies a protein punch. Oh and I can't forget the bit of fruit I get into my kids when adding the raisins. Any good stuff I can get into my kids, makes me do my own little happy dance in the kitchen. Football players have touch down dances. Mamas have the "I got them to eat a fruit/veggie and they didn't make a stink face" dance. Those are my favorite dances:)
Do you use raisins a lot? Raisins are a pantry staple in our house. They are inexpensive to purchase and have a great shelf life.
We love to add them to salads, tuna/chicken salad,
quick breads
,
coleslaw
,
pancakes
, and pretty much any baked good I can get away with throwing them in (
carrot cake, spice cake, etc).
California Raisins
are an all-natural, dried-by-the-sun fruit you can feel good about giving to your kids. My kiddos love to grab these for a snack in the afternoon. I love the fact that when we look at the package it has one thing listed in the ingredients:
Raisins.
No guesses there with what you are putting into your kids.
California Raisins
has made it a bit easier on us moms. Oh and they have zero fat, no cholesterol and
no added sugar
. Plus, raisins offer 9% of your daily fiber and potassium, and 6% of your daily iron. Awesome right?
I can see why my Mom always bought the easy portable containers for me to take to school. They were an easy peasy snack, with a healthy kick. Although my kids may not be running off to school, I love to have them as an easy snack that little hands can grab during lessons....especially for Miss Priss. She is my snacking diva. You would think I never feed her. She is a bottomless pit!
Now that you know why I love to have raisins stocked up in my pantry, are you ready to see how I throw them into cookies?
Let's get to it!
Chocolate Chip Deluxe Raisin Cookies
2 sticks margarine or butter, softened
2 tbl ground flax seed + 6 tbl water
1 cup brown sugar
3/4 cup white sugar
1 tbl vanilla
1 tsp baking powder
1/2 tsp salt
2 1/4 cups flour
1 cup white chocolate chips
1 cup semi-sweet chocolate chips
1/2 cup raisins
Cream butter and sugars together. Add flax seed, water, and vanilla. Mix well. Add dry ingredients and mix. Fold in chocolate chips and raisins. Bake at 375' for 10-12 minutes.
These things are addicting, but with the extra whole grains and fruit added, you don't feel quite so bad adding a few extra into the littles lunch boxes:)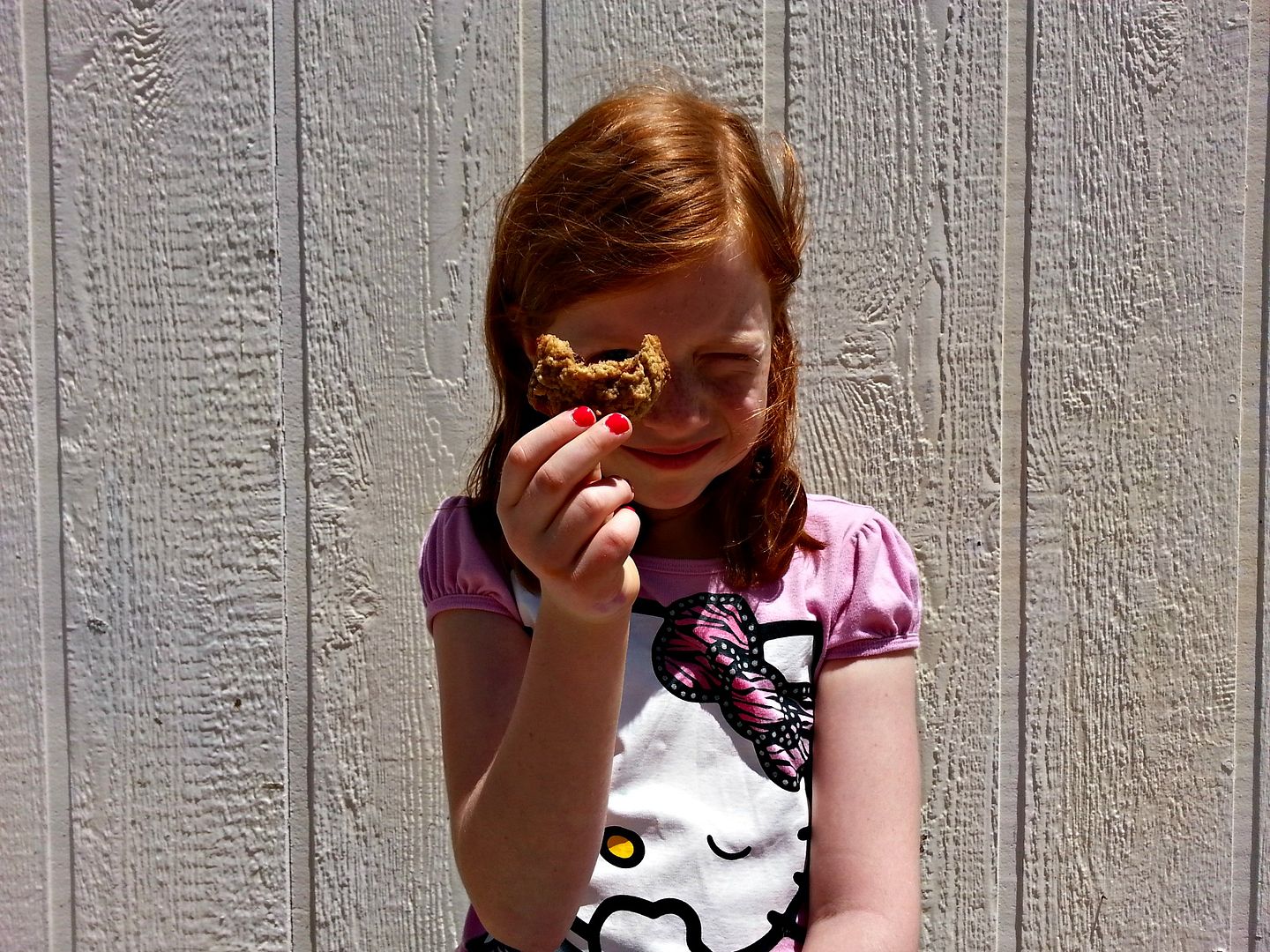 Have a beautiful day lovelies!!
XO Danielle
I was selected for this opportunity as a member of Clever Girls Collective and the content and opinions expressed here are all my own.






Don't forget to subscribe to my YouTube Channel!