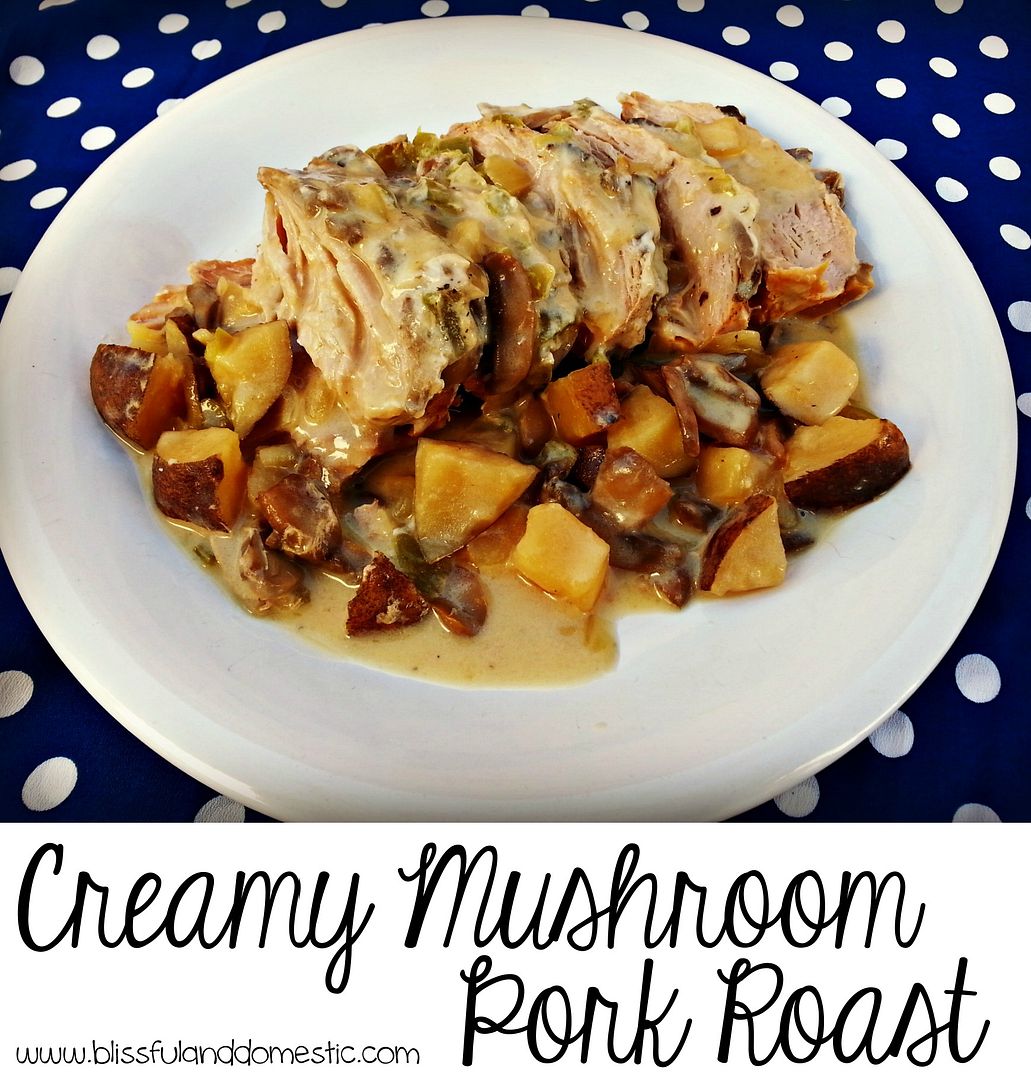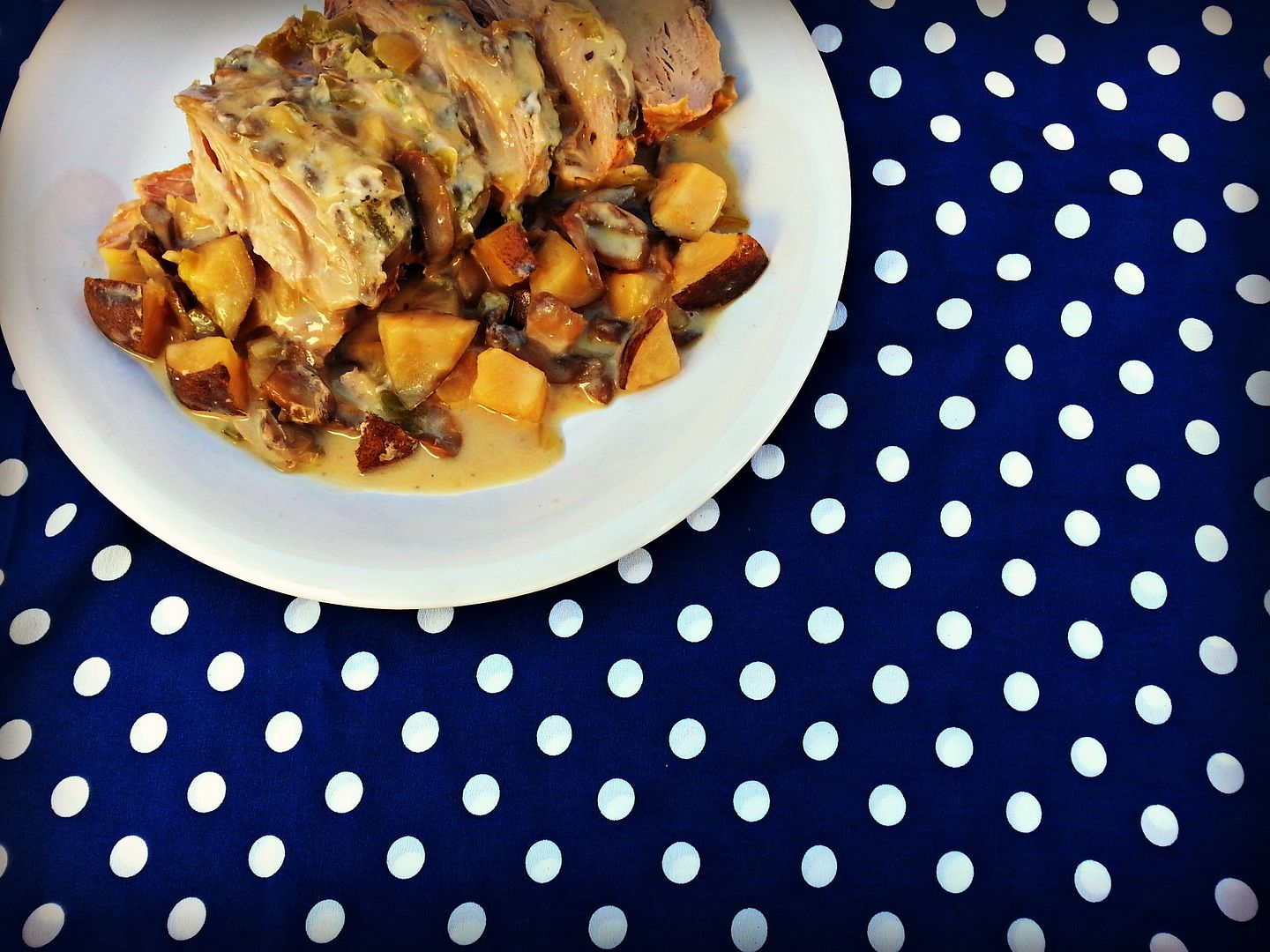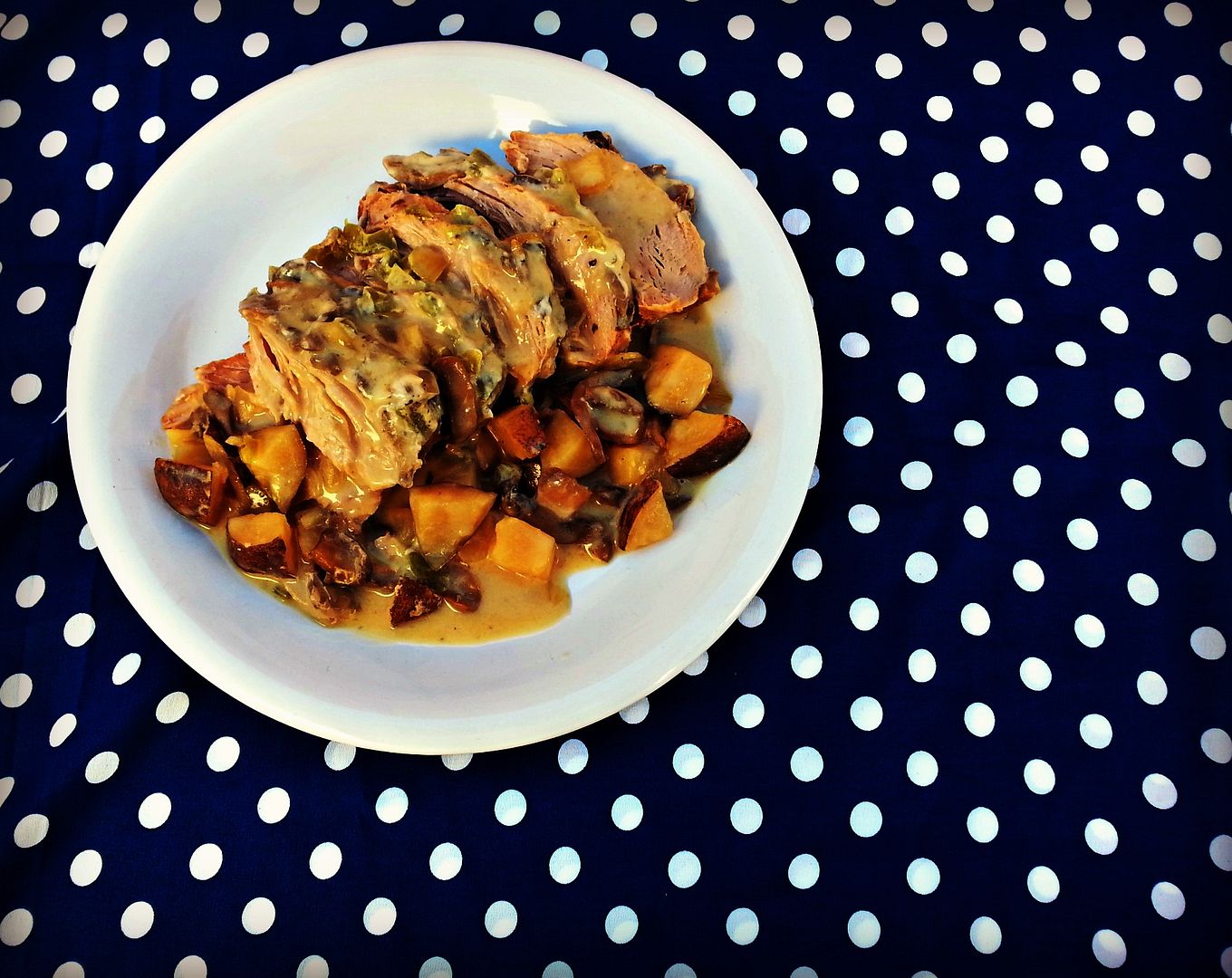 Good morning lovelies! I cannot wait to share today's recipe. We had it Tuesday night for dinner and oh my, lovelies.....it was delish! I was quite proud of myself and made hubby give me not one, but two kisses as a thank you for making dinner!! Anyone else make their husbands pay them in kisses for making dinner? I look for any excuse to kiss that man of mine:) Anyways, Last night we had
Creamy Mushroom Pork Roast
. I shared it on
instagram
and a few of you asked for the recipe, so here we are today...with me ready to share a simple, quick meal that can be made in your crockpot
(I love crockpot meals. They're such a time saver!)
It only takes a few ingredients, but has quite a delicious punch!
Ready to make it?
Let's get to it!
Ingredients:

4 medium russet potatoes, washed and chopped
two stalks of celery, chopped
1 green bell pepper, chopped
1/3 an onion, chopped
2 - 4 oz. cans of mushrooms (undrained)
2 (10 3/4oz) cans of cream of mushroom soup
1 pork roast (3-4 lbs)
seasoning salt and pepper

In the bottom of a crockpot, place chopped potatoes. Sprinkle potatoes with some seasoning salt. Place pork roast on top of potatoes. Next add celery, pepper, onions, and canned mushrooms. Do not drain the mushrooms. You need the extra liquid. Next, pour cream soups over the top of everything and sprinkle with some pepper. Cook on high for 6-8 hours. The juices from the meat mix with the cream soup and make a very yummy gravy. Oh it is good people!

We served ours with rolls and cranberry sauce.

Yum! :)
Enjoy lovelies!
XO Danielle
Looking for more crockpot recipes?
Here are a few of my favorites:
See how I shop monthly and save my family $$$ HERE
See how to cut your grocery budget on half HERE
See how to have fresh produce all month long HERE






Don't forget to subscribe to my YouTube Channel!