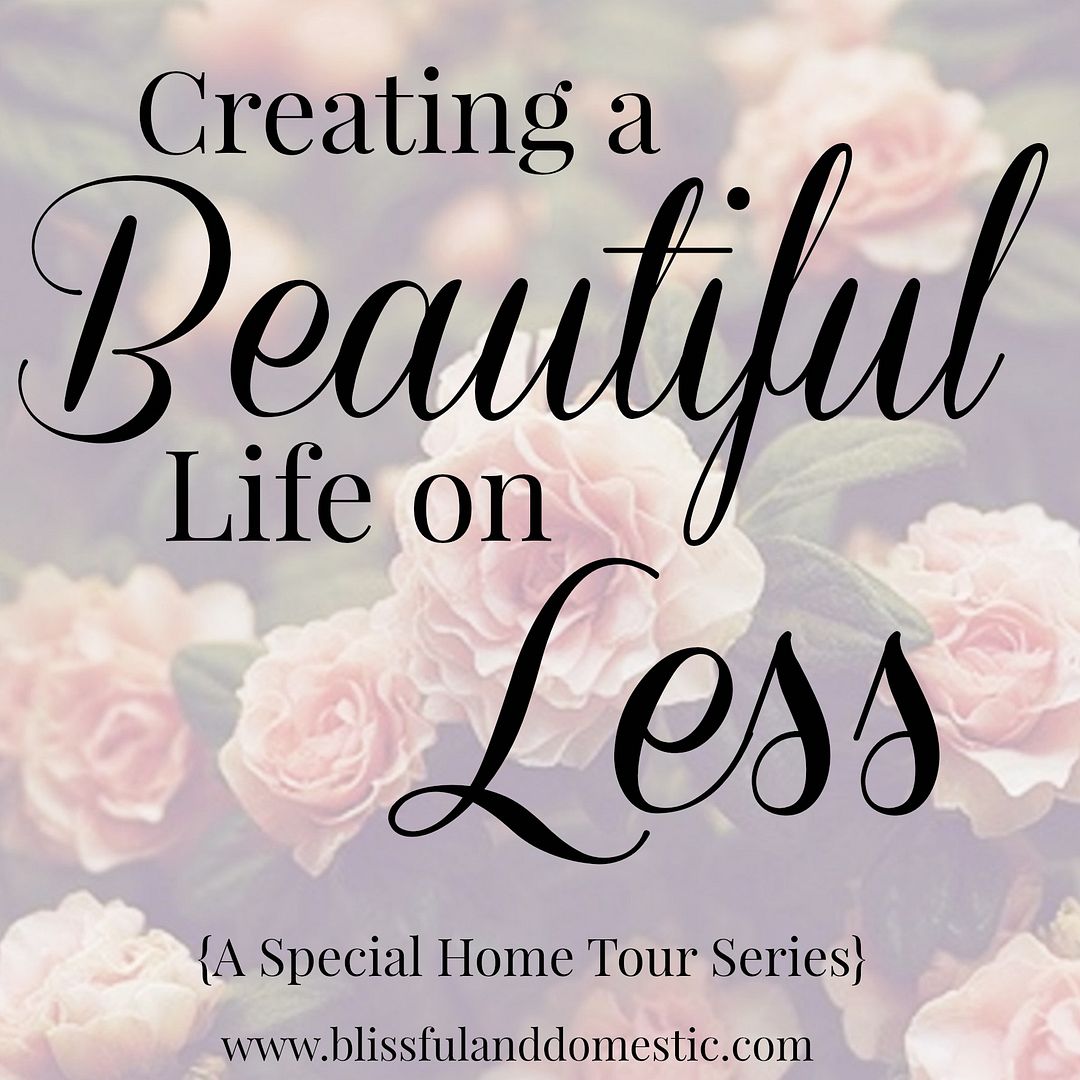 Today we welcome Rochelle to the blog. She is a cute mama, to two lil boys, who is here to share her tips and tricks for creating beautiful on less.
Let's get to it...
-----------------------------
Thank you Danielle from Blissful and Domestic for letting me share my home with your "lovies!" My name is Rochelle and I'm from eastern Pennsylvania. I'm a SAHM to my boys (ages ten and six). I am also their learning coach as they are cyber students.
While my husband is out providing for our family, I feel it's my job to make that money stretch as far as possible. That means, if I want to turn our home into the country-style home of my dreams, I'm doing it on a shoe-string budget. I'm going to share with you what I've done to our three most used rooms: the classroom, kitchen, and living room.
Our classroom is about the size of a small office. I decided to make this a fun, go-with-the-flow sort of room. I tore out old carpeting and found neat tile underneath. Score! The walls are painted paneling and I put a coat of white paint on the drop ceiling. The chalkboard on the wall is one that I played school with when I was a little girl. (I put a fresh coat of paint on that and wrote the inspirational quote "little by little, one walks far" on it). The boys' desks were looking kind of shabby so this summer I let them pain designs on them. I find most of the decorations for this room at dollar stores and I used some things my husband already owned. During the school year, I love to hang the boys' artwork all around as well.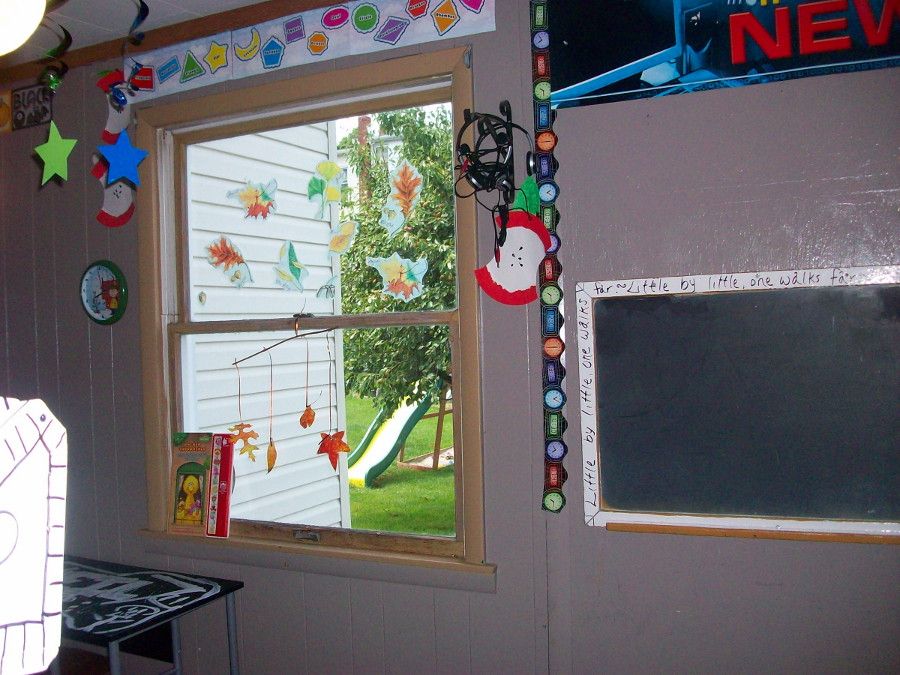 The kitchen is definitely the heart of our home. The lower half of the wall is painted paneling. I picked up the paint on the discount rack ($8 for a gallon!) Luckily the color fit right into the room. The wallpaper and paper boarder were also on discount. The back splash behind the sink and stove is just contact paper. I bought matching black cabinet knobs with birthday money. We wanted a breakfast bar and found out all we had to do was take out some extra cabinets. Viola! Many of the decorations in this room were given to me. Some I bought at the thrift store. I never buy anything full price!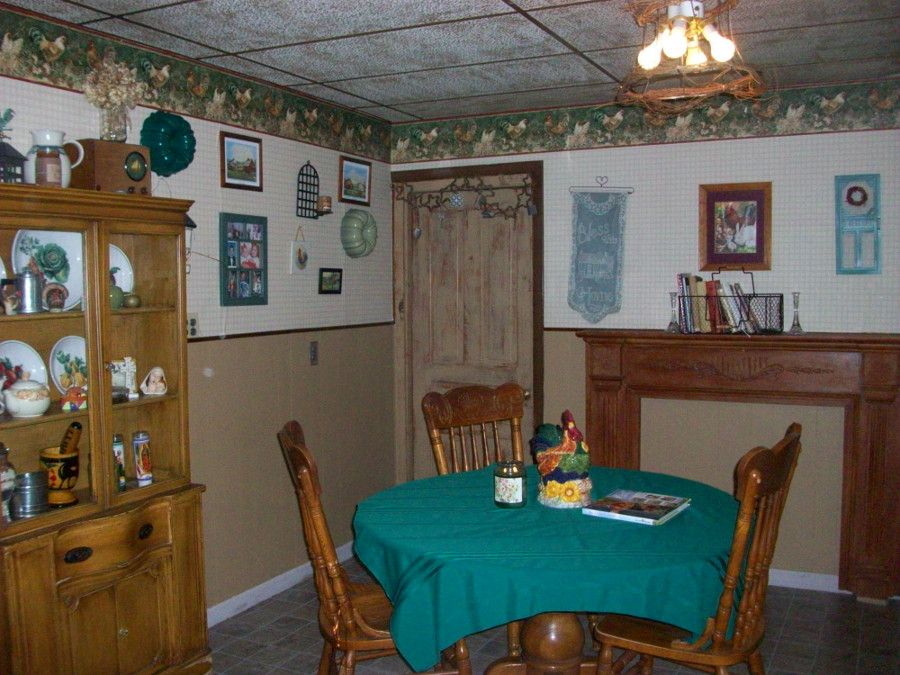 I think I am most proud of our living room. A little while ago we took part in "Small Business Saturday" and it took us to a hardware store in a nearby town which we had never been to before. I found the wallpaper and border in this room for only $1 a roll!!!! Most of the decorations are again from the thrift shop or they were given to me. The plaid couch was bought from a relative. I made the mantle from scrap wood we had laying around. The shelves in the corner are just old dresser drawers which we turned on their sides. This floor also had carpeting so I took all of that out and painted the hard wood two shades of brown. I would have loved to have the floors professionally refinished, but this option gave it a look I like without the expense.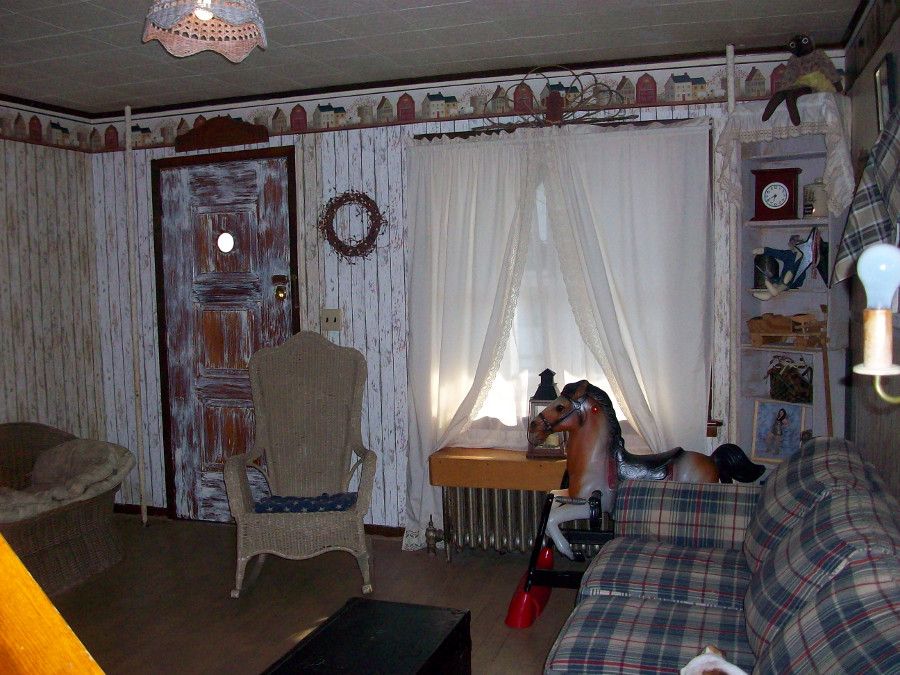 Well, thank you for reading! I hope that I gave you some new ideas and I am just so grateful to share my home with you all! My husband and I totally believe that you can have a beautiful home without spending a lot of money. You just need patience, a plan, and lots of elbow grease.
-Rochelle
------------------------
Thank you so much for sharing your beautiful country home.
I love all the little accents throughout. Absolutely beautiful!
XO Danielle






Don't forget to subscribe to my YouTube Channel!