Hello my name is Gina and my husband and I home school our 2 children. A little background information about us. In August we celebrated our 22
nd
wedding anniversary. This November we will be together 23 years. We both come from Christian homes and are Christians ourselves. We were married 7 ½ years before we had our son and then 10 years later we had our daughter so it definitely was like starting over. Our children are great together even with the age difference.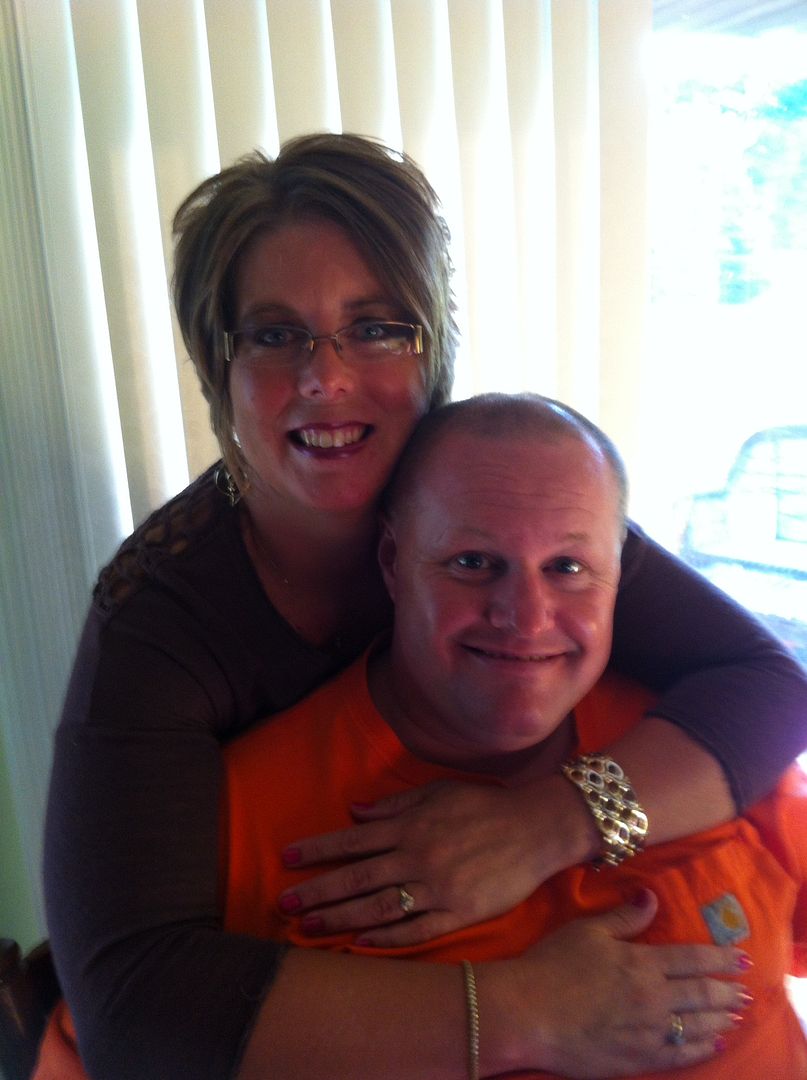 When we talked about having kids it was always questionable if we would send them to public school. I had seen how my nieces and nephew were doing with my sister and brother-in-law home schooling so it was definitely something we wanted to do. We did and didn't choose home schooling as a way to protect our children from things, but in a way we did. Let me explain that wasn't our whole motive for doing it. Yes, we did choose it in a way to protect, but it was also to give them in our opinion the best opportunity to learn. We had just seen too much in our opinion in the public school that we didn't like so when our oldest was school age we decided to home school him. Through the earlier years it was pretty easy, pick a curriculum, do the work and that was that, but as our son got older I switched curriculums and when we tried to go back to the one we had used he had some challenges. I realized by talking to other mom's that you cannot condemn yourself, this is really a learning experience. I then started to do some research and found out that our son was more of a visual learner…..light bulb moment. He loves computers and being able to see to visually see his lessons and examples has helped him tremendously not to mention it makes learning more fun so to fix the problem we found a curriculum that was visual with a teaching DVD/workbook and computer based curriculum. This has worked well and has led us to another one where now he likes to do his school work, which makes it a lot easier to learn because you at least enjoy the teaching process. With the curriculum challenges that I listed above that is why I love home schooling. What works for one child may not always work for another one. With home schooling we can tweak it to where it helps our son learn and enjoy school. We have been able to make it so our son enjoys school more. Now I am not saying that he is so eager to jump up and get started on his school work every morning, but finding something that he likes does help to make it easier to learn.
I love the freedom that home schooling offers to us. My husband works second shift and so for us one of the big reasons is their dad gets to see them everyday, but I love the fact that yes we can control our environment and mix and match our children's curriculum to what fits them instead of one size fits all curriculum, which it doesn't. I love the time that I do spend with our son and daughter. Being able to be home and seeing them when they get something that has been a challenge to them and the sparkle in their eyes when they get it is totally priceless. Our daughter is just now 4 (will be 5 in November) so we are just starting preschool with her. So I am sure that will bring its own growing moments with it.
Something that I also think is important with home schooling is that you as a mom get involved with other moms so you have women who are also going through the same challenges you are. I have a great group of ladies that I am involved with who are there for me. I can share my challenges with and they are there to listen, but yet hopefully I am also able to be there for them. We also do things to bring our children together so they can also be around other kids.
-Gina
----------------------------------
Thank you for sharing your story Gina!






Don't forget to subscribe to my YouTube Channel!