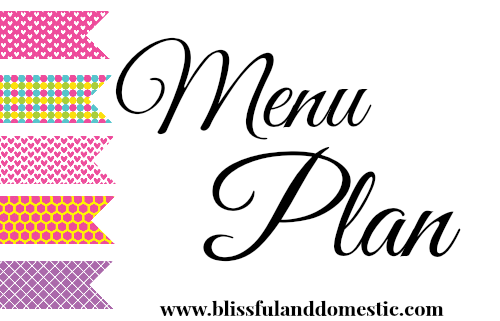 Good Morning Lovelies! I hope you all had a wonderful Labor Day weekend. We are still finishing the last leg of the weekend today. Hubby and I are serving in the Temple today, so the kids get one more day off from school and bit of swim time with their Nana and Papa. Before I venture out for my day, I wanted to share what I worked on this weekend. This weekend was very full with a lot of book writing
(thank you hubby for entertaining the kids while I did so)
, a lot of sewing, a lot of thrifting at the Savers Labor Day sale, a bit of a blog writing, and creating my monthly meal plan.
This month I was able to get all of the recipes and meal plan into my computer, so I could share it with you. This doesn't always happen, but when it does I am happy, since I know many of you use my meal plans to help your family save money
(so proud of you!)
.
This month's meal plan is full of a lot of different recipes from Cheesy Black Bean Quesadillas to Easy Honey Drumsticks- Yum! I have planned out everyday for September. You will notice I have days for pizza night, leftovers, and of course a freezer/new recipe night too.
Don't forget to shop your pantry first, before making your grocery list. Check expiration dates in your pantry and fridge, so everything gets used before it expires.
Find the menu plan
here
Happy Meal Planning lovelies!
XO Danielle






Don't forget to subscribe to my YouTube Channel!