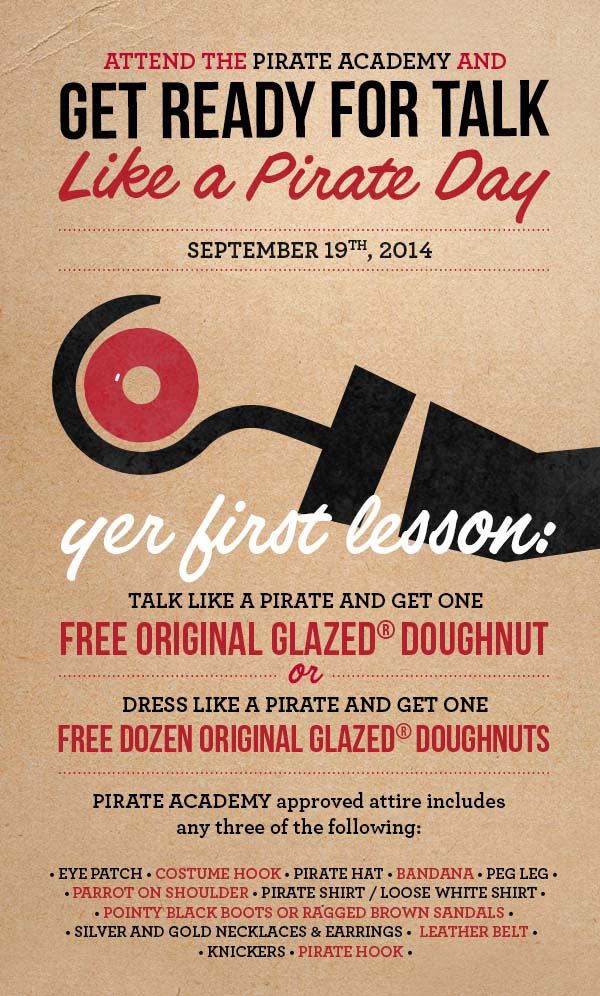 It is that time of year folks! It is Pirate month, which mean free donuts at
Krispy Kreme
if you talk or dress like a pirate! Check out Krispy Kreme on
Facebook
to find out the rules. Last year we dressed like a pirate and got three dozen donuts for FREE! It was definitely a pretty sweet family night!
Hope you have a sweet time dressing like a pirate this Friday:) Share your pics on instagram and tag me. I'd love to know I am not the only one dressing like a pirate for free donuts. haha!
XO Danielle






Don't forget to subscribe to my YouTube Channel!