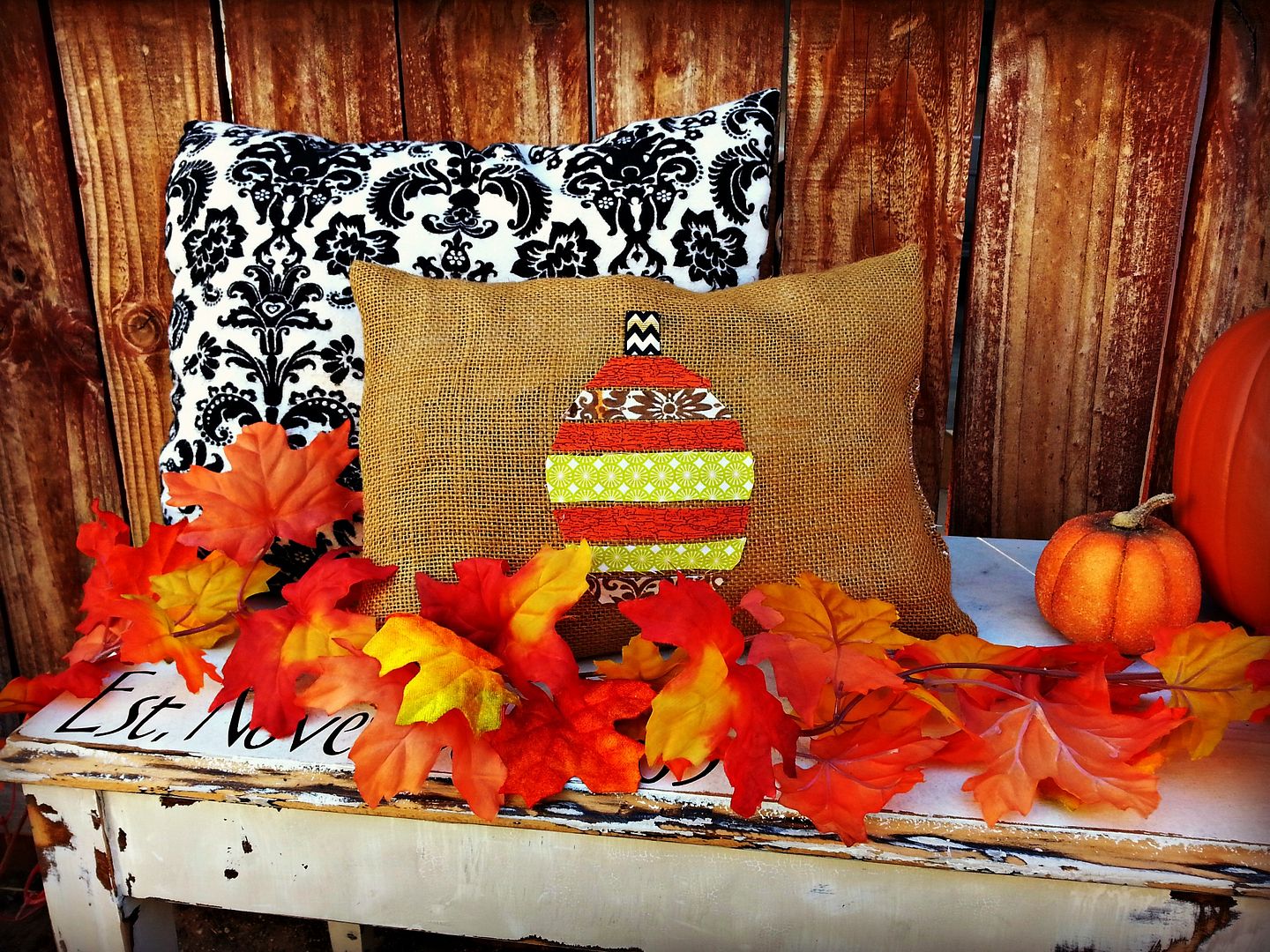 Hello Lovelies! I am so excited to get back on this here blog and share a fun craft I made today! I am in full fall decorating mode and I have loved searching
Pinterest
for some more fun, thrifty ideas to decorate my home on a budget. Recently I have been seeing so many fun burlap pillow ideas. I am a huge fan of burlap and I have always wanted to make a pillow, but have not taken the time to do so. Since the kids were working on an independent writing assignment, I decided to pull out my craft stuff and get to creating.
I recently purchased some fall themed fabric fat quarters and burlap from
Jo-Ann Fabric and Craft Store
.
(Oh how I heart that place. It is my Disneyland!)
. My craft glue I already had in my stash. It is the new
Aleene's Craft Glue
. This stuff is awesome
-
sauce people! No more shaking that bottle till the glue runs to the tip of the bottle. The new design means the glue is always ready for you! Oh and it is only a few dollars a bottle, which is always a score in my book!
Once I had my items ready to go, I got to crafting!
I took my rectangle of burlap and made sure it measured 22x16 inches. This makes a small size pillow. Increase your measurements if you want a larger pillow.
I folded my rectangle in half and pinned around the sides. Sew around the sides, leaving an opening to reverse your pillow and fill with stuffing.
Once the pillow is sewn, it is time to add your fabric scraps. I cut small strips from my various fat quarters. I tried to get a good mix of fall colors when I was picking out my fabric. I love my decor to be able to be out not only for Halloween, but for turkey day as well. I feel like then you get more use out of your decorations. I figure if I am going to take the time to make them, I want to be able to enjoy them as long as I can:)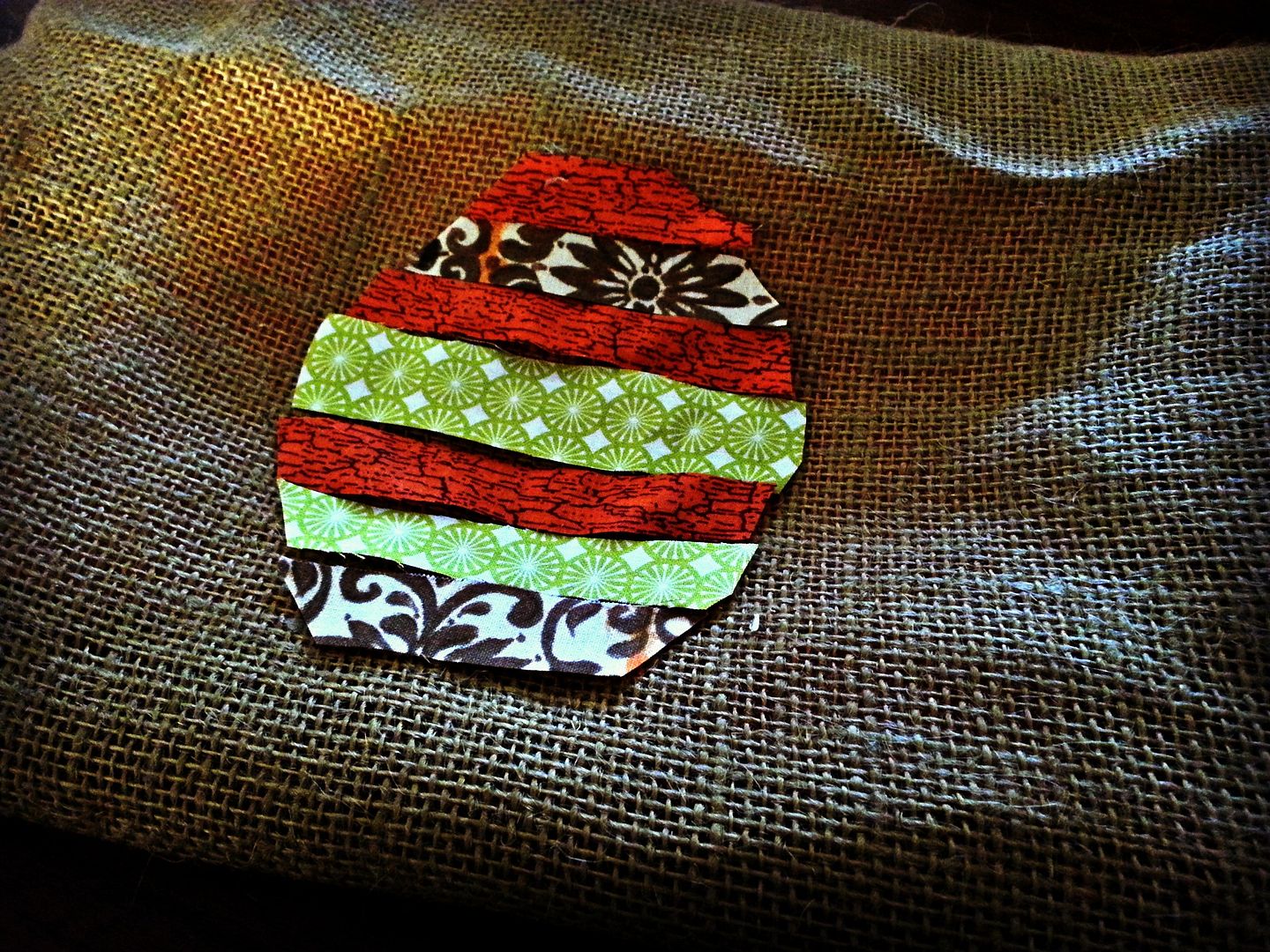 Lay out your scraps of paper to find out which pattern you like the best. I did a fun mix of patterns. Once I had them in the right order, I trimmed around them so my fabric would start to resemble a pumpkin.
I placed a piece of construction paper inside, so that when I began to glue on my fabric, any glue that squished through the burlap would go on the paper.
A double line of glue on each strip is more than enough to glue your fabric onto your pillow. I added a gold and black chevron ribbon for the stem. I am in love with the metallic chevron ribbon! Too fun!
Once your pumpkin is glued, allow it to dry for about an hour. After it is all dried, it is time to fill your pillow. I have been reading a lot about people filling outside pillows with plastic grocery bags. I have been itching to try this. I think it is such a frugal way to craft and recycle as well!
I was able to use up my stash of plastic bags with this pillow. Once my pillow was stuffed, I sewed up the side by hand.
Easy peasy! I love how this brightens up our front walkway! It definitely puts me in the fall craft mood! I loved this fun pillow so much, I decided to add some fun damask print pillows as well! Throw some
Funkins
into the mix and you're golden!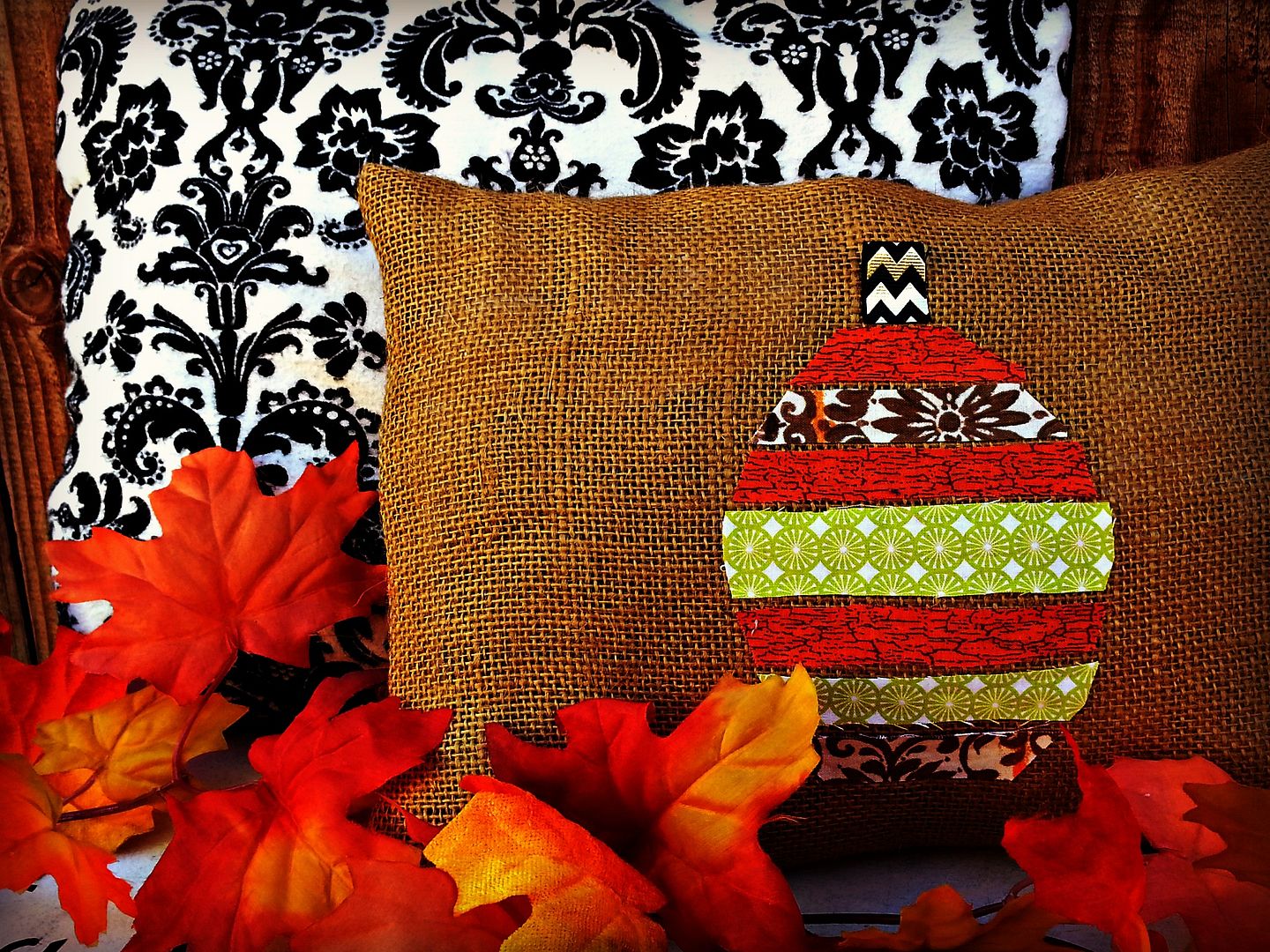 Joann Fabric & Craft Stores
is hosting a campaign called Trick or Trick: A Halloween to DIY for! So tag your photos on any social media outlet using the hashtag #DIY4Halloween
Looking for more Halloween Inspiration?
Try out these ideas from the archives :)
What have you been creating lately?
XO Danielle