All opinions are 100% mine.
Morning lovelies! Have you all noticed the changes outside your window yet? You know the trees changing colors, the scarves being worn, and the fall decor being put up. I know I have! With us being in the desert, once those fall temperatures start rolling in, I start doing my own little happy dance. Anything below 90', is a cause for celebration. I am like an NFL player who scores that final touch down. I cheer and shout because I made it through another blistering hot Vegas summer and now I will finally be able to enjoy a few months of cooler weather and hot chocolate nights. I savor cool weather ladies! It is precious to me!
With the weather turning cooler and the leaves starting to fall, for little feet to crunch...and big feet (don't you love crunching dry leaves...it is still a favorite of mine), it is time to make sure your car tires are ready for fall as well. With holiday traveling on the horizon, we need to make sure our family is safe, while on the road. To help us stay safe and celebrate Fall, Cooper Tires is having a
Fall Reward Event
...they are celebrating fall right along with us :)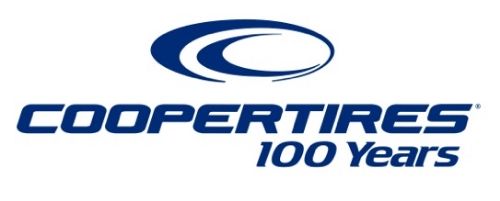 Now through October 31, with the purchase of a new set of four qualifying Cooper tires, Cooper Tires is offering up to a $70 Visa® prepaid card on popular passenger and light truck tire lines. This will be avaliable at participating retail stores.
For you Mamas who are wanting to save, here is a run down of the qualifying tires included in this stellar offer:
• Adventurer A/T*
• Cooper Response Touring
• Cooper Zeon RS3-A
• Cooper Zeon RS3-S
• CS3 Touring
• CS5 Touring
• Discoverer A/T3
• Discoverer ATP*
• Discoverer CTS
• Discoverer H/T
• Discoverer H/T Plus
• Discoverer HTP*
• Discoverer LSX*
• D iscoverer LSX Plus*
• Discoverer RTX*
• GLS Touring*
*Available at select national retailers only
To make the Fall celebration even more fun, Cooper Tires is also rekindling the spirit of life's everyday road trips with a social media sweepstakes. Can I get a woot woot!
Visit
Cooper Tire's Facebook
, Instagram, or Twitter page to post favorite moments of daily travels in the car, using the hashtag #RollWithCooper, for a chance to win some fun road trip prizes -- including a $5,000 gift card to use toward gas, a winter car-care kit or a camouflage-themed prize pack.
Cooper Tires encourages smart savings year round, with tips that can lengthen your tire's lifespan, providing maximum handling, performance and gas mileage for vehicles.
Here are a few tips and tricks to keep your car happy and running smoothly this Fall season:
(The following procedures should be practiced at least once a month and before long trips as part of drivers' normal vehicle upkeep)
-Test air pressure
-Check wheel alignment
-Rotate tires
-Examine tread
This is especially important, as I know many of us are gearing up for holiday travels. We all want to visit family, but we want to do it safely and on a budget. Cooper Tires is here to help us get on the road safely and without breaking the bank!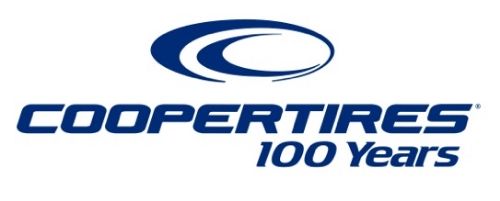 So check out your local Cooper Tires, so you can take advantage of this great event and save your family money as well!
XO Danielle






Don't forget to subscribe to my YouTube Channel!