All opinions are 100% mine.
Good Morning Lovelies!! I know I am a tad late with a Halloween post, but this was too fun not to share. This past week I made some frozen banana spooky pops. These things are so easy to make and could be changed to fit any holiday. Brown and orange chocolate for Thanksgiving, green and red chocolate for Christmas, yellow and pink for Easter, I am sure you can see that the possibilities are endless. These frozen pops are something little hands can help you make and are a great, healthy alternative to those other ice cream treats. They're fun to make too!
I just entered this one into the Chiquita Cooking Lab Recipe Contest. Have you all heard of that yet? It runs from September 29 – November 24. Chiquita is on a mission to empower you to get healthy and creative with recipes! This mission inspired their
#ChiquitaCookingLab
, a recipe contest featuring different ingredients combinations and of course, bananas. A new $4,000 winner is picked every week! Winners are also featured in a recipe video, hosted on the Chiquita recipe library displaying their personal recipe creation. Four-second place winners are also selected weekly to receive the Chiquita cooking gift pack. So cool right?
For this fun recipe, you only need a few things. One bunch of bananas, Wilton chocolate melts in fun holiday colors, semi-sweet chocolate chips, and lollipop sticks. Once you have all your ingredients, you are ready to make some fun banana pops!
To start out, peel your bananas and then slice them each in half. I also cut off the ends, so that my bananas would not be as curved. Once your bananas are cut, place them on your sticks and then freeze over night. I placed mine in a baking dish and froze them that way.
Once your bananas are frozen, it is time for the fun part. Chocolate time!! Woot Woot! Wilton chocolate melt quickly and easily in the microwave. I placed one bag of chocolate in a bowl and melted it in the microwave. Use 30 second intervals until your chocolate is melted.
Once your chocolate is melted, it is time to cover your bananas. Don't dip your bananas directly into the chocolate. The bananas will start to thaw and then cause your chocolate to seize. Use a spoon and cover your banana with chocolate that way. Place the bananas on your baking tray and freeze until hardened.
Next you get to add your silly faces. My kids loved this part! Melt your semi-sweet chocolate chip in a bowl and then transfer to a bottle, with a small tip. This makes decorating with faces so much easier. You can find these bottles for under $3 at Jo-Ann Fabric and Craft Store. Add your favorite faces and put back in the freezer.
Now you can enjoy your pops. These things are super yummy and simple to make. Perfect for anytime of the year! Now if you are not one for covering bananas in chcooclate, I have another idea for you all. Are you ready for it?
Drum roll please....da....da....da....da
Pumpkin Pie Dip!
Oh my gosh this stuff is good people! It is another simple recipe that goes great with frozen bananas, apple slices, cookies, and graham crackers. Yum! You definitely need to try this one out!
Pumpkin Pie Dip
8 ounces cream cheese
8 oz canned pumpkin
1/4 cup brown sugar
1 tsp vanilla extract
1 tsp pumpkin pie spice
In a medium bowl beat the cream cheese and pumpkin untill smooth. Beat in the brown sugar, vanilla, and pumpkin pie spice. Cover and refrigerate until serving time.

*You can even top with some pecans for an added crunch!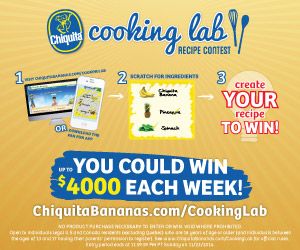 XO Danielle