Now that Halloween is over, November has opened the door to the holiday season. November is always a reflective month for me. Not only is Thanksgiving fast approaching, my birthday is also the week of Thanksgiving.
In the past couple of years there has been a month of thankfulness on Facebook. This is nice, but I try to incorporate a few extra ideas to help our son learn about Thanksgiving and being thankful as well. Today I want to share a few ideas with you.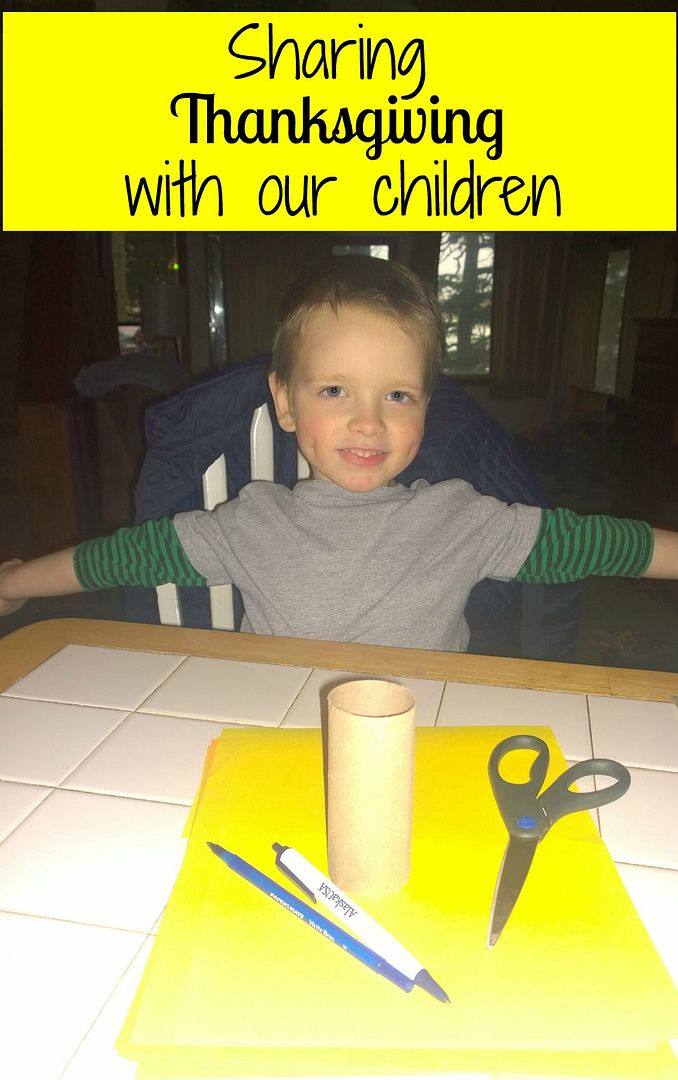 My son and I made a turkey out of a toilet paper tube and some paper. I had him place his hands down on the yellow and orange paper. I drew around them and then cut out the hands. We taped the hands onto one side of the toilet paper tube. (Fingers up, to look like turkey feathers) We drew on some eyes and cut out a triangle for the nose. My son wanted to add an eyebrow. While we put this together, I talked about what being thankful means and some things we should be thankful for. Keeping in mind that my son is four, we kept this part simple and short. I asked him what he is thankful for and he named a couple of things.
Making a Thanksgiving chain is also a great idea. You can cut out strips of yellow, red and orange paper. For older children you could have them write something they are thankful for on each strip of paper, staple them in circles forming a chain. Hang this in your dining room, so that on Thanksgiving they will remember spending the time with you and what they are thankful for.
Coloring sheets are popular and I found some free ones
HERE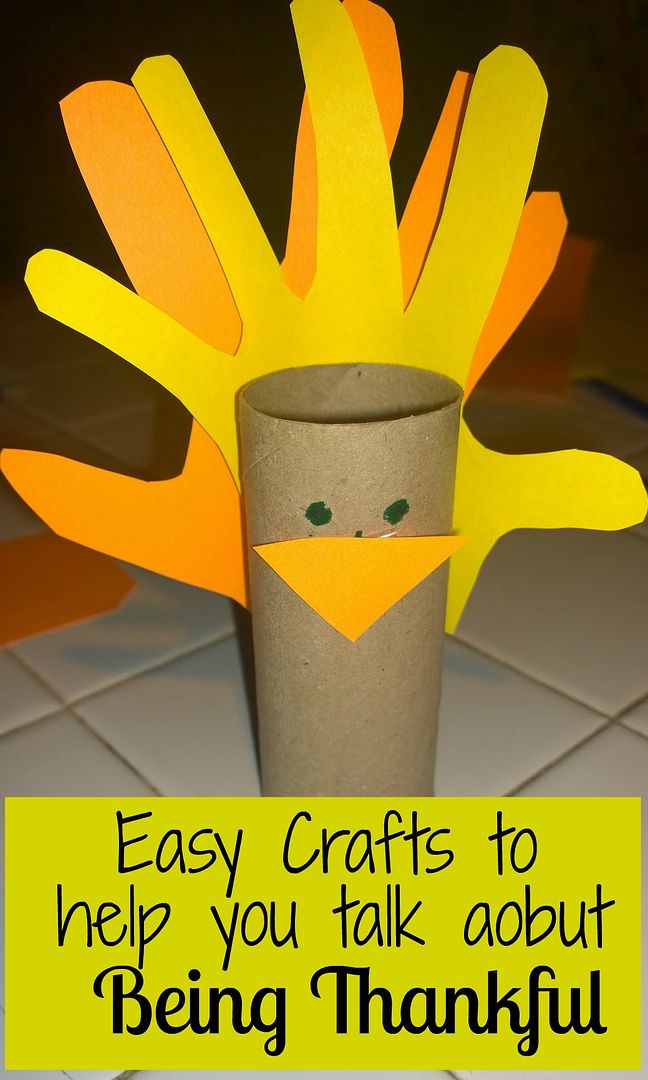 Making a Thanksgiving tree would be a good idea for a family group activity on Thanksgiving Day (or an awesome family night). You can call your local newspaper and get the end of the roll of paper they print on. Usually they give those away for free or you can purchase some butcher paper. Roll out the paper and draw the tree trunk, then attach your partial tree to a wall in your dining room. Make sure your tree is not taller than your kids. They will enjoy attaching the leaves on to the tree. You can cut out leaves from different colored paper; red, orange, yellow or whatever you have. Or you could cut out each child's hand prints and use those as leaves. Have each child (and adults) write something they are thankful for on their leaves. Have the children use tape or glue to attach the leaves to the tree.
All of these ideas are simple and open a door for communication with our children. Talking about why we celebrate is important. I hope your family has a wonderful Thanksgiving with good conversations. I am so thankful for all of you.