All opinions are 100% mine.
It's that time of year, when parties are happening and celebrations are underway. I know that we all like to share yummy goodies when we are celebrating, so I decided to come up with a fun mocktail that we can all enjoy this holiday season.
One of my favorite mocktails are Shirley temples. They've been a favorite since I was little. I decided to make my own knockoff, since anything cherry is good in my book (I seriously heart cherries). This mocktail is simple to make and only takes a few ingredients. This will be a great treat for the whole family to enjoy during your family celebrations this season.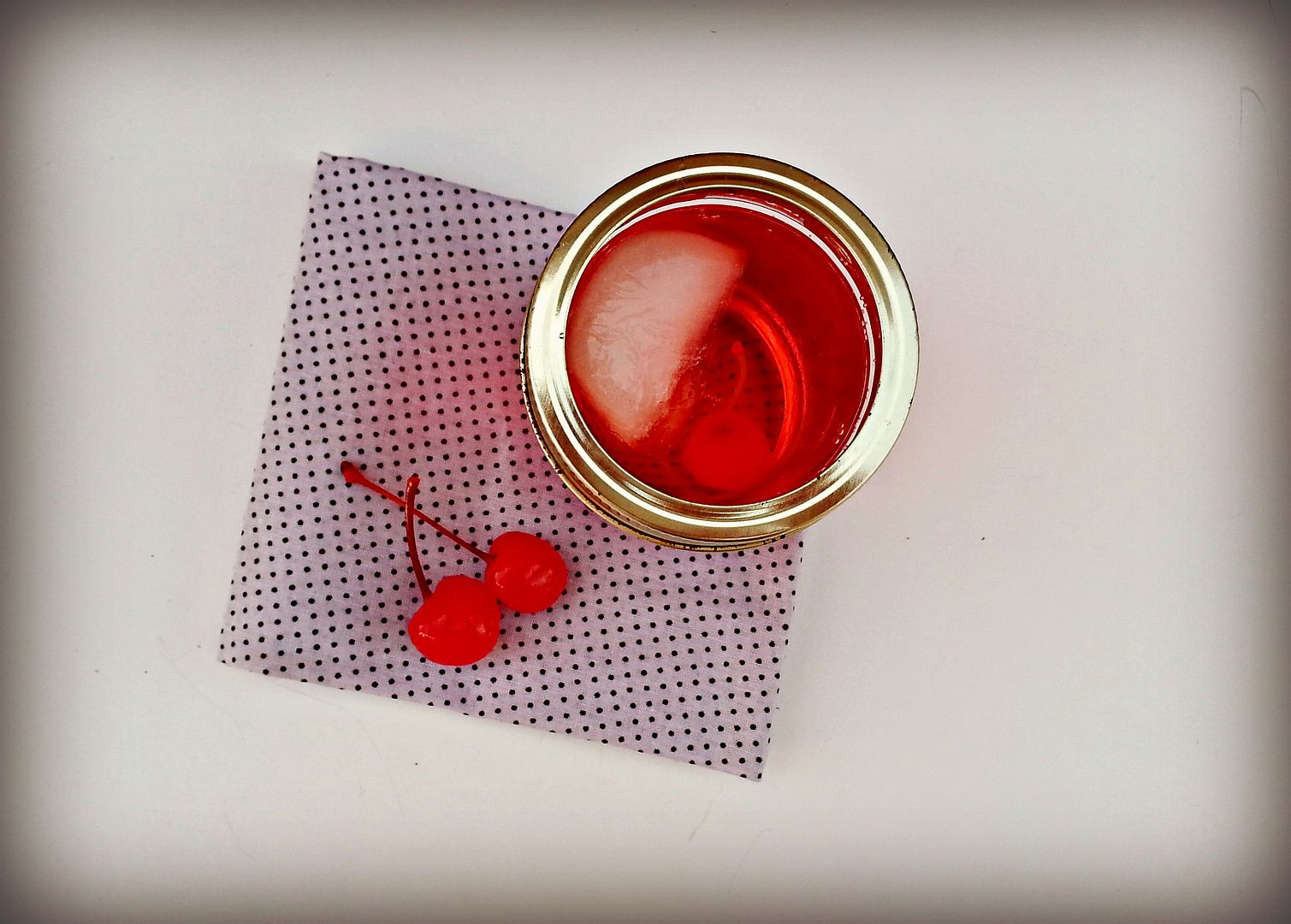 You only need three ingredients: 7UP, grenadine, and maraschino cherries. I like using 7UP, since it has a crisp, lemon-lime flavor and is perfect for making up all kinds of mocktails. 7UP also has no caffeine and contains 100% natural flavors. Very refreshing!
You can purchase 7UP and the rest of your mocktail ingredients at
Safeway Grocery Stores
. Safeway carries all your favorite brands!
Ready to make a mocktail of your own? It's easy peasy :)
Cherry Bomb Mocktail
8 oz. 7UP Lemon-lime soda
1 tbl grenadine
2 maraschino cherries
1 ice cube
1 pint mason jar
Fill your mason jar with 7UP, grenadine, and 1 ice cube. Give it a good stir and add two maraschino cherries. Serve and enjoy!
Makes 1 drink
*This drink would pair well with any holiday potluck or family dinner. We'll be enjoying ours at a family New Year's Eve Party. Mocktails are great, since the whole family can enjoy them!
What mocktails are you creating this holiday season?
Find more fun holiday drink recipes and entertaining tips!
XO Danielle