This is a Sponsored post written by me on behalf of Spectrum Workbooks
All opinions are 100% mine.
Now that November is over and my manuscript has been turned in, we are back in school mode. Last week was our first week back and it seemed like the perfect time to try out a few new
Spectrum
workbooks that I had been sent for review. A few months ago I was asked to review some Spectrum workbooks. I was beyond excited! We have been using Spectrum workbooks for over a year now and they have proved to be a great addition to our homeschool curriculum. We do a mix of unschooling, child led learning, and structured learning. I love the workbooks because they allow me provide my children with a good mix of all three.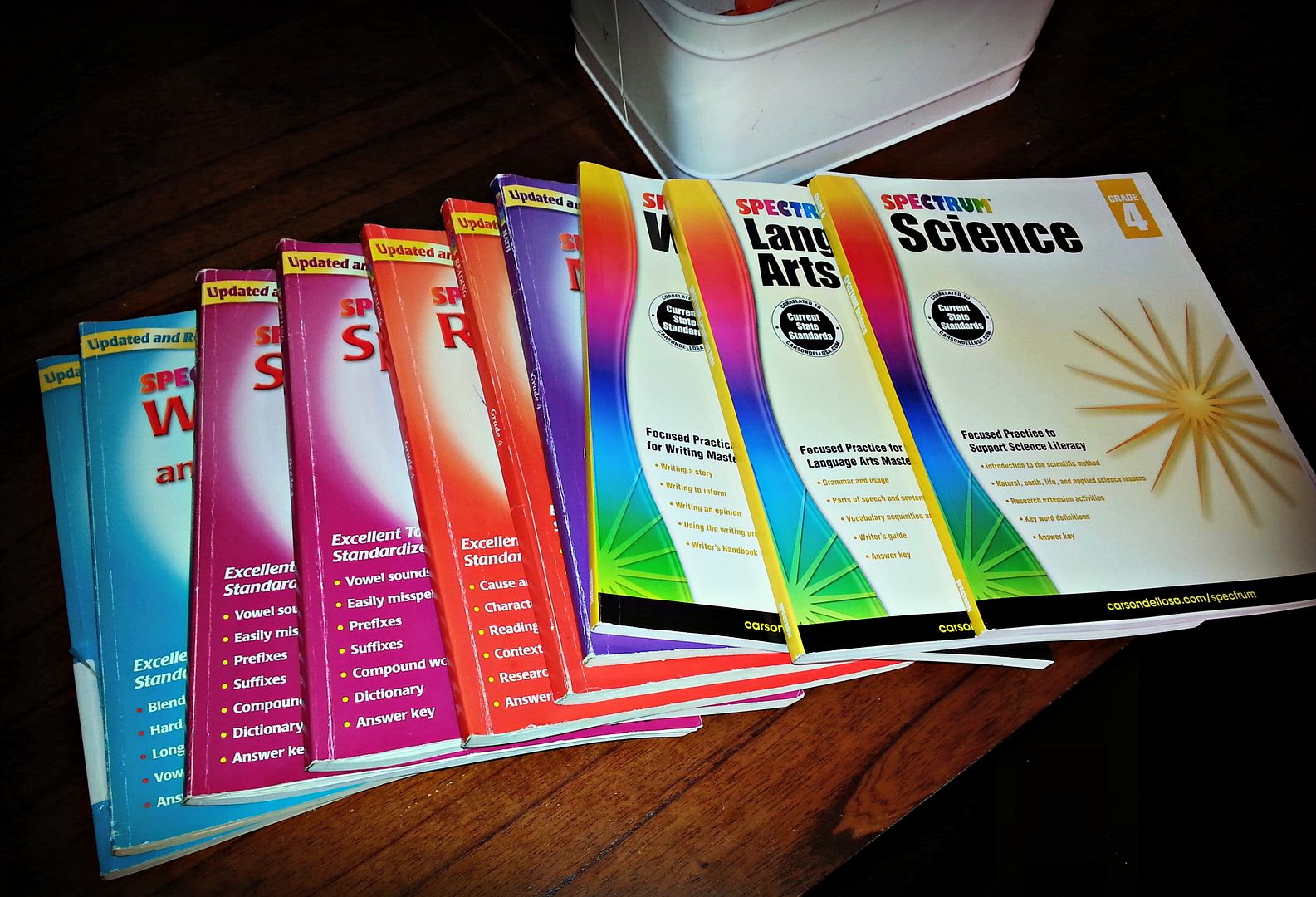 We started the year off using the reading, spelling, math, word study, and vocabulary workbooks. My kids have loved them! When I use these books, I give a short lesson, on whatever topic is be practiced in the workbook, and then the kids have independent practice as they work from their books. On some days, when a verbal lesson is not needed, the kids will work in their books themselves. They will do this with very little pushing from Mom. It has been nice to see them independently working and thriving!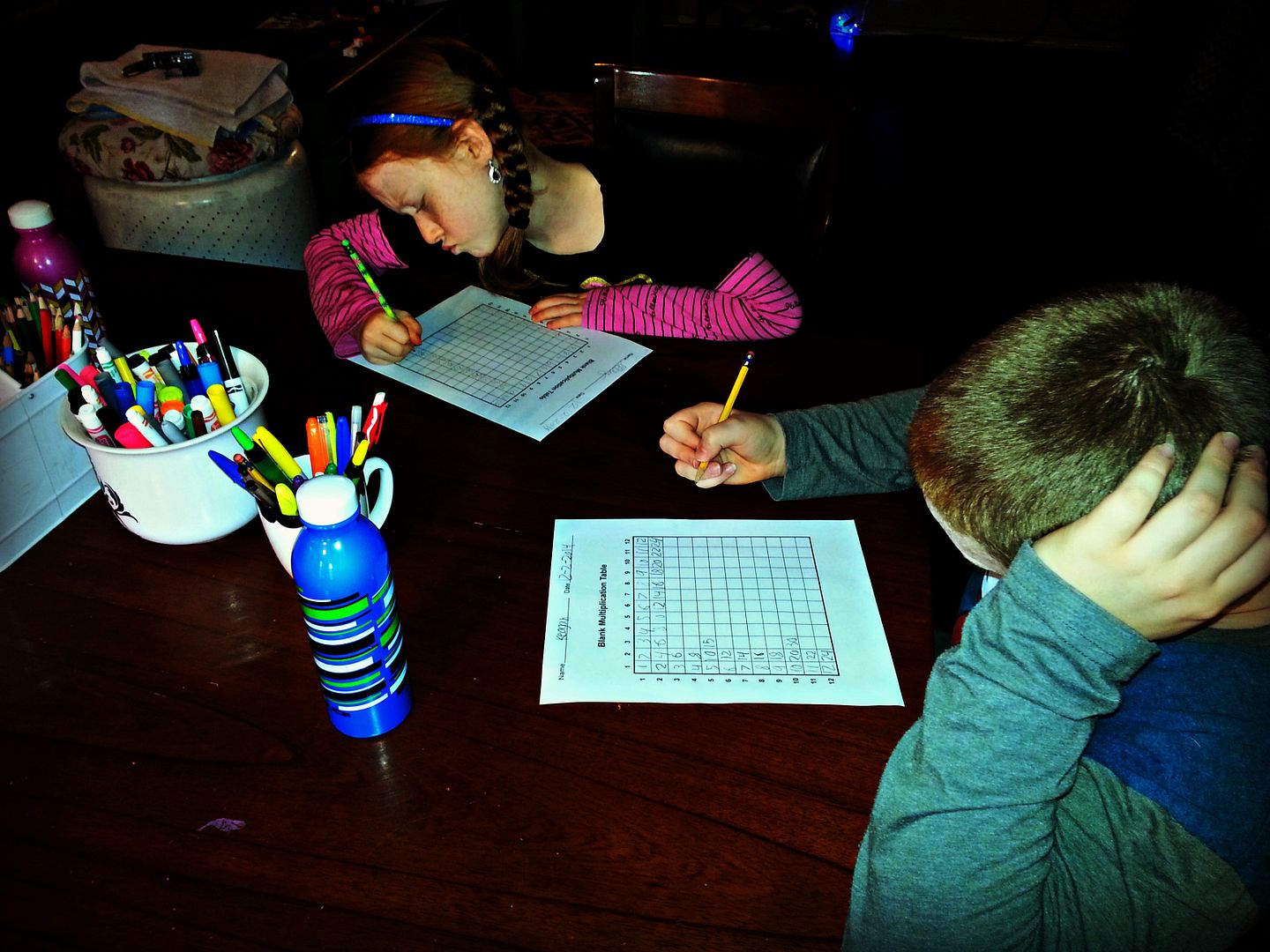 When I was asked to review a few more books from Spectrum, I was able to snag a few I hadn't tried out yet. We decided to try science, writing, and language arts. I have found these to be just as great as the ones we were already using. Each day, as we sit down to do our structured learning, we pick a workbook to learn from and I copy the worksheets for them to work from. Some books I have two copies of and some I don't. The ones I don't, we just make copies when we do an assignment. All of these assignments take less then 15 minutes to complete. Add in a short lesson and you have a subject taught in under 20 minutes tops.
I also love
spectrum workbooks
because they fit into our small budget. I love homeschool, but I believe that it can often get quite expensive. I am on a daily mission to keep costs down. I don't think you need to send a fortune to provide your children with a great education. There are over 60 Spectrum titles from Pre-K to grade 8. Spectrum workbooks also p
rovide state standards-aligned lessons and exercises. They are a great addition to whatever your little one is learning in school too, whether that be homeschool or public school.
Right now C
arson-Dellosa is having a winter clearance sale on select Spectrum workbooks and many more. I just snagged a few science books for my littles all for under $20. Each book itself was under $5. I love getting a great deal on curriculum! I can't wait to explore and learn with my littles. It is the best part of my day!
XO Danielle